Sanitizing and Disinfecting Businesses
Every Space is Different – We Do it Right!
CALL 480-380-2600

Covid19- is your business ready to re-open?
As our economy begins to re-open the CDC is recommending Sanitizing and disinfecting all facilities prior to allowing employees and patrons into your establishment, at NFR we follow CDC and EPA disinfecting guidelines to help your business safely open up to the public.
COVID 19 DEEP CLEANING  – Our technicians are trained according to the CDC Guidelines on Sanitizing and Disinfecting surfaces.
Our crew following the CDC Guidelines: Start watching at 1:26.
The methods we refer to are products that Sanitize and Disinfect by killing germs.
These processes do not necessarily clean dirty surfaces or remove germs but kill them on surfaces after cleaning to further lower the risk of spreading infection. Sanitizers reduce the bacteria on surfaces by at least 99.9%.
Disinfectants kill a wider range of microorganisms including bacteria, viruses, fungi, and mold. These products are effective on all surfaces like natural stone including marble, granite, and limestone; upholstery, fabrics, carpets, and area rugs on hard non-porous surfaces like stainless steel and the components of your HVAC system.
How do you Sanitize and Disinfect  for COVID-19?
Our technicians will do a 'deep clean' method that utilizes three techniques depending on your needs.
WET SPRAYS – Our technicians will completely coat surfaces with a wet sanitizing or disinfecting solution and allow them to dry to ensure effectiveness.
SURFACE WIPING – Wiping the surface areas ensures targeted germ killing. The wet solution is allowed to remain for 10 minutes, then the surface is wiped down for maximum effectiveness.
FOGGING – Fogging allows the sanitizing and disinfecting solution to reach the nooks and crannies that might otherwise be missed.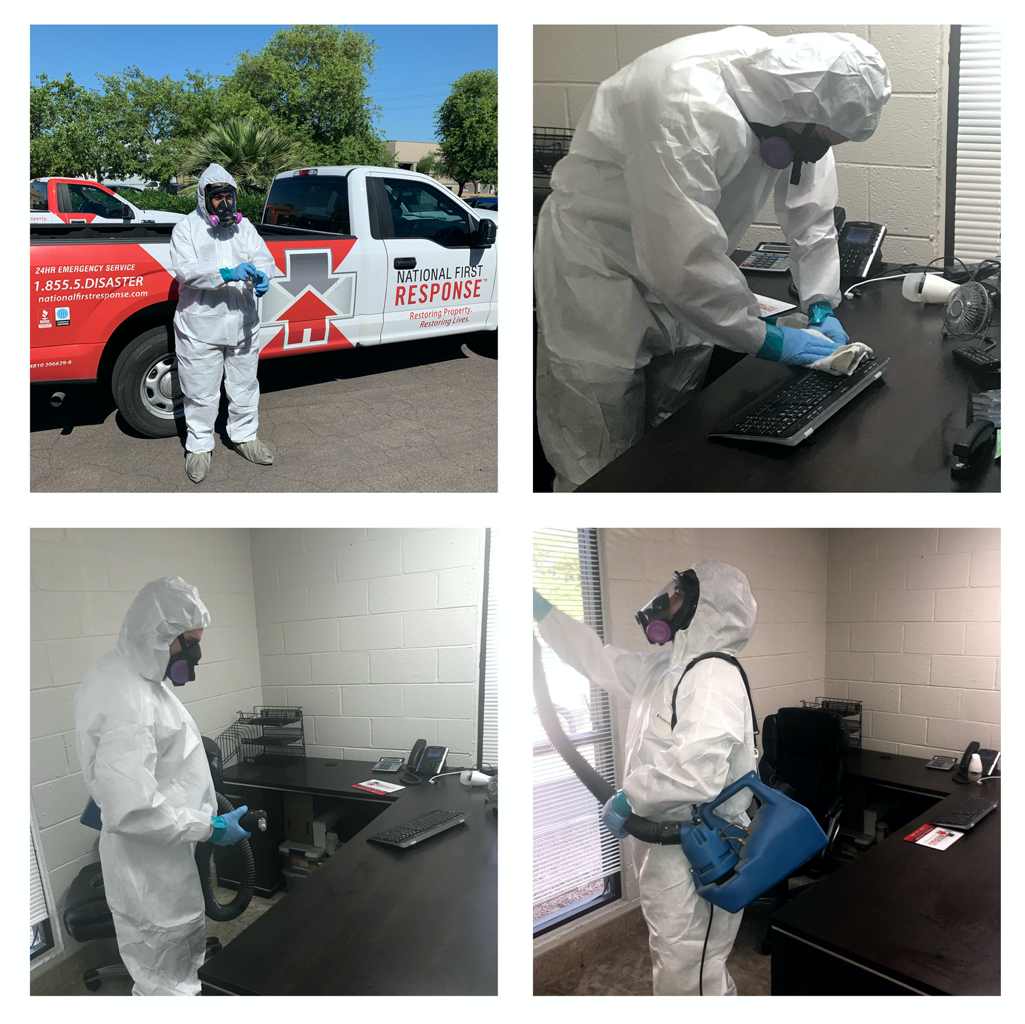 COVID 19 DEEP CLEANING PROCESS
National First Response technicians will perform facility cleaning and disinfection providing the customer confirm there is no active known threat of COVID-19 contamination or exposure on the premises. The customer must also acknowledge that cleaning and disinfecting will only apply to the current state of the facility—and that the facility would not be protected from future COVID-19 contamination if an infected person was to enter and occupy the building.
CALL 480-380-2600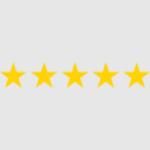 Everything from the first call to the final punch items was handled professionally, with care, and compassion. Having access to the clamsparency.com helped us to keep track of the work progress and helped calm our anxiety. Thanks for all the hard work.
National First Response worked with our insurance company to reduce the stress of the situation for us. We were 110% satisfied with all of the work completed by National First Response and would highly recommend them.
Chris Owens took a situation that was difficult on our family and made it light-hearted, fun, and easy. In addition to the physical repairs, Chris and his team clearly cared about our family's well-being. I could not compliment him or his team enough.