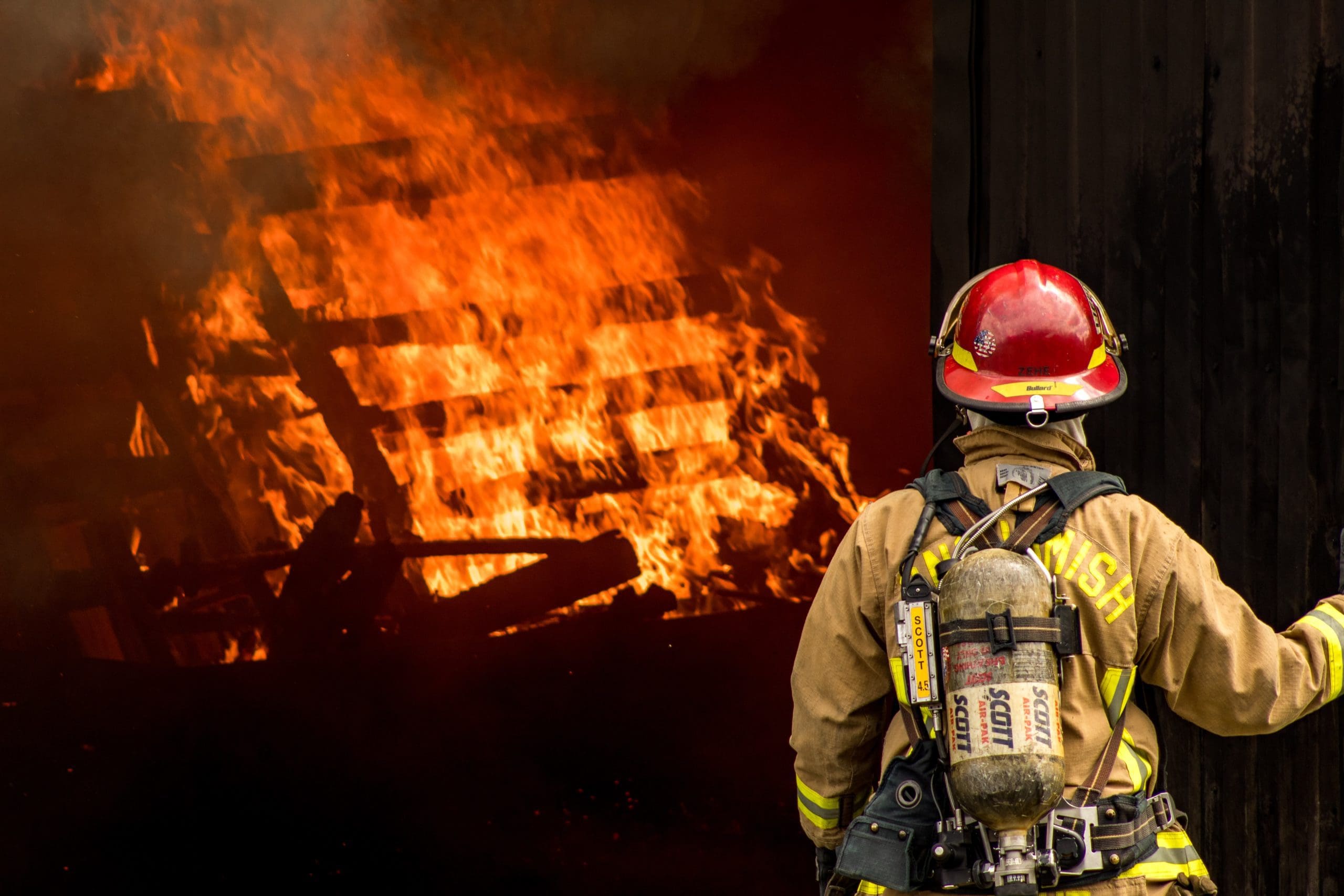 Five Pro Tips to Prevent House Fires
A fire at home is one of the scariest things most people can imagine. Unfortunately, there are countless ways one can inadvertently ignite. Aside from the serious threats to personal safety, even fires that are quickly extinguished can leave lasting damage.
Read on for five easy tips for avoiding house fires from our fire damage restoration experts.
Install (and Maintain!) Smoke Alarms
Smoke alarms are an essential part of any fire protection strategy. According to the NFPA, over 1,000 lives would be saved each year if every home in America had working fire alarms. Smoke alarms should be installed throughout your home and regularly checked. In addition to offering front line fire safety, they will bring peace of mind.
Avoid Overloading Circuits
Even though most people are aware that it is dangerous to overload circuits, this remains one of the most prevalent causes of home fires. One of the central reasons for this is that many people are unaware that they are overloading a circuit—they begin by plugging in a few things and progressively add more until calamity strikes. As a precaution, take the time to evaluate all of your electrical circuits and make sure they aren't close to being overloaded.
Clean Dryer Vents
Lint from a dryer is extremely flammable. It's so flammable that it's regularly used to start fires as kindling. As a result, an accumulation of dryer lint in your dryer vent is a disaster waiting to happen. Cleaning out your dryer vent only takes a few seconds, and is an easy way to increase your home's fire safety. Avoid this fire threat by making it a routine after each load of laundry.
Have Fire Extinguishers on Hand
A fire extinguisher might mean the difference between a minor fire and a raging inferno that consumes your entire home. Each floor of your home should have at least one fire extinguisher. However, it is preferable to keep even more. Fire extinguishers should be kept in conspicuous places such as the kitchen and basement. However, storing tiny fire extinguishers in your bedroom and living room is even preferable.
Be Extra Cautious with Common Fire Starters
When it comes to candles, Christmas lights, and space heaters, extra caution is in order. All three are common household items frequently linked to accidental fires. Putting in a little extra time and effort ensures that these comforts do not become hazardous for you or your family. Avoid overloading circuits with Christmas lights, watch candles closely, and follow safety guidelines on safety heater instructions.
Smoke and Fire Damage Restoration in Phoenix
Few events are as traumatic as a fire in your home. Not only do they cause notable damage, but they bring disruption, the loss of treasured possessions, and your sense of security and comfort in your home. Even small fires can create ongoing damage and long-lasting safety issues. Smoke contains corrosive—and potentially toxic—microparticles that can affect virtually every surface in your home, discoloring walls, tarnishing metals, causing plastics to erode, and staining clothing, carpeting, and upholstery.
The team at National First Response understands how disruptive a fire in your home can be. Once the fire department has left, our experts are here to help you rebuild your home and restore your peace of mind.
National First Response is at the ready 24 hours a day, 7 days a week. Within 60 minutes of your call, one of our experienced, Clean Trust-certified technicians will be at your door, ready to assist you. We will work to restore your home to its full potential, prevent any further loss, and help you mitigate safety concerns. We are committed to giving you peace of mind and helping you return to normal as quickly as possible.
Board up services
Rapid response mobilization
Structure cleaning
Smoke odor deodorization
HVAC duct cleaning
Demolition & debris removal
National First Response can also assist with insurance claims and offers affordable rates and payment plans for those without fire insurance, so you can get back to your life, worry-free.