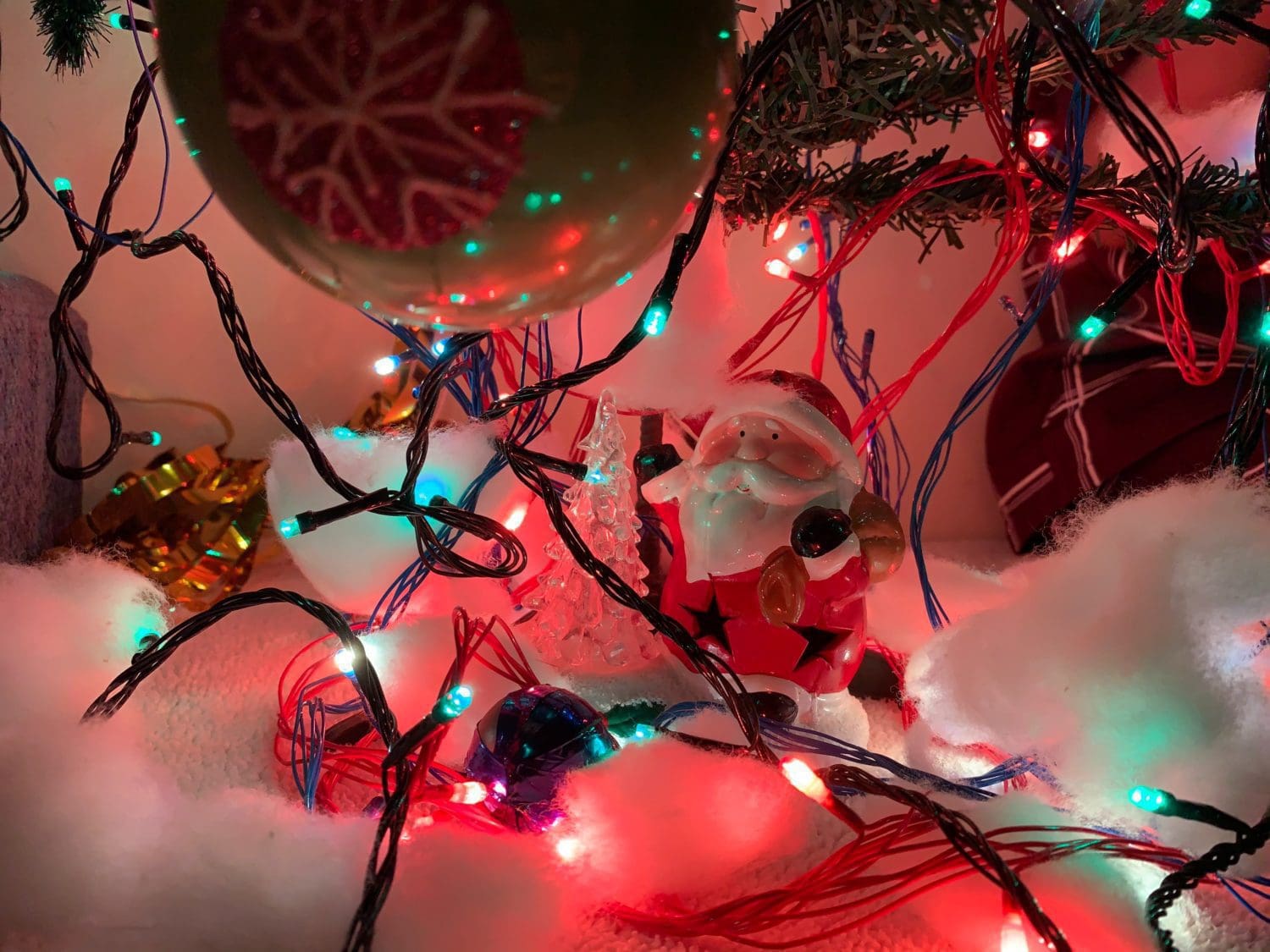 Your Top Holiday Safety Tips
The holidays wouldn't be complete without well-loved holiday decor, like Christmas trees and twinkling lights. While these little touches make the holidays more joyful, they require some extra caution to prevent an unexpected disaster. According to the U.S. Fire Administration (USFA), there are twice as many fires on Christmas Day than on any other day of the year, and decorations contribute to an average of 800 home fires and nearly $4 million in property damage a year.
Here we offer some simple holiday safety tips to ensure your celebrations remain joyful!
Christmas Trees
Consider choosing a flame-resistant, artificial Christmas tree instead of a real one. Make sure the tree's label says "fire-retardant".
If you opt for a real tree, choose a fresh one with green needles. Water your fresh tree daily to keep it from drying out and improve the tree's resistance to fire.
Place your Christmas tree at least three feet away from heat sources, such as radiators, fireplaces, and candles. Nearly half of holiday decoration fires happen because decorations are placed too close to a heat source.
Ensure the tree isn't blocking any doorway or exit.
After the holidays, never burn real Christmas trees in the fireplace or wood-burning stove.
Holiday Décor
Use holiday decorations that are flame-resistant or flame-retardant.
Move breakable decorations away from places where children and pets can reach them.
Keep exits clear of decorations so escape routes can be easily accessed.
Keep matches and lighters away from children's reach and sight.
Use battery-operated candles instead of lighted ones. Two of every five holiday fires are started by candles.
If you use lighted candles to decorate your home, keep them in secure holders at least one foot away from curtains, décor, and other combustibles.
Never put lit candles in your Christmas tree.
Don't leave candles burning while leaving the room or going to bed.
Make sure children and pets are always watched when candles are lit.
Merry and Bright
Inspect holiday lights for frayed wiring, loose connections, cracked sockets, and broken bulbs before putting them up. Damaged sets should be thrown away.
Use extension cords carefully. Never plug more than three sets of lights into one extension cord to prevent the cord from overheating and causing a fire.
If you use extension cords to light up multiple indoor lights, consider plugging them into a ground fault circuit interrupter (GFCI) for extra safety.
Securely fasten outdoor lights to trees, gutters, or other parts of the home that are not too close to windows and doors. Use roof clips or insulated staples (versus nails) to fasten the lights and prevent the wind from whipping them and damaging the lights.
Other Holiday Safety Tips
Have a fire escape plan. Tell your house guests about your family's fire escape plan.
Unattended kitchens are the number one culprit behind most cooking fires. Always stay in the kitchen when you have something on the stove. If you must leave the kitchen, even for a short period, turn off the stove.
If a pan catches on fire, never pour water on it, as this may cause burning oil to splash and cause injuries.
Have your fireplace and chimney inspected and cleaned by a professional. Place a protective screen around the fireplace to prevent embers from jumping onto flammable materials.
Ask smokers to smoke outside and provide them with large, deep ashtrays. Wet cigarette butts with water before discarding them.
Keep a fire extinguisher that is rated for all types of fires on all levels of the home.
Make sure your smoke alarms are working and test them monthly. Change the batteries yearly. If you haven't yet changed them this year, do it now. Also, replace your smoke alarms every 10 years.
Our team here at National First Response wishes you and your family holidays that are joyful and safe!