Connect With National First Response
National First Response has put in place procedures to foster the very highest quality restoration work, ensuring that every item in your house or business is accounted for and that no step is missed in the restoration process.
Before we consider any restoration project to be complete, we walk through the entire property with the property owner and fix any detail that might be incomplete or imperfect. The project isn't complete until you are 100% satisfied.
Thank you for your interest in National First Response. We welcome your comments and questions. If you have an emergency, please call 855-534-7278 anytime night or day.
For other communications, please call us at the number below, or fill out the form and we'll give you a call or email you shortly.
Our Headquarters Address:
127 S River Drive
Tempe, AZ 85281
Office:
(480) 380-2600
Fax:
(480) 907-2030
Email: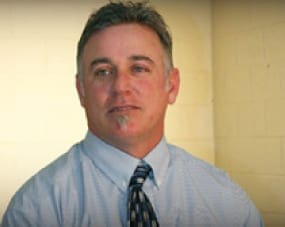 Shane Orlando – President
Shane Orlando's entire professional life has been about building and restoration, and he uses that vast experience and his business acumen to guide National First Response.
He started working as an energetic 13-year-old framing houses in the Mesa, Az. and for the next several summers built hundreds of homes. Meanwhile, Orlando began using his homebuilding earnings to buy and fix run-down cars and motorcycles, which he then sold to friends and car enthusiasts. He was so successful in restoring vehicles, he opened his own auto body shop. Orlando Auto Body began in a 600-square-foot shop working on 100 cars a year and now has become a high-tech operation with 15 full-time technicians that restore more than 1,000 cars annually.
In the early 2000s, Orlando returned to his home building roots with Orlando Custom Homes. He began by refurbishing homes for people, but soon was building multi-million dollar custom homes throughout the Valley. Orlando Custom Homes built dozens of custom homes and developed a number of sub-divisions.
Even before the demand for high-end homes diminished, Orlando had turned his restoration and building talents toward helping to restore homes damaged by disaster. He started National First Response in 2008 and the company has grown steadily since, establishing itself in the industry for its quality, quick and thorough work.
Shane also contributes to the community through his work with non-profit organizations. Seeing a clear need, in 2010, Shane created a non-profit organization, Community Restoration, which helps homeless shelters to maintain or expand their facilities. The non-profit's first project was to build new sleeping quarters for the East Valley Men's Shelter in Mesa. Shane lives in Mesa with his wife, Heather, and their four children. He is an avid hunter, boater and motorcyclist.
Kevin Cavanaugh – Secretary/Treasurer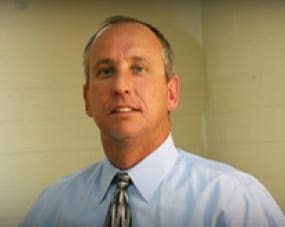 Born in Philadelphia, PA and raised in Phoenix, Arizona. His young life was chalked full of challenge; tests of faith, strength and courage. He joined the U.S. Navy to explore the world. Later, he would utilize the training he received in Total Quality Management and Strategic Resource Planning to improve many companies throughout his career.
Kevin's passion for excellence and experience provides us the ability to distinguish what actions and processes are needed to create efficient operations and profitable results.
Kevin is married to his high school sweetheart, Jennifer, and has four children; Ariel, Chelsea, Cody and Skylar.
Mark Chausse – Chief Financial Officer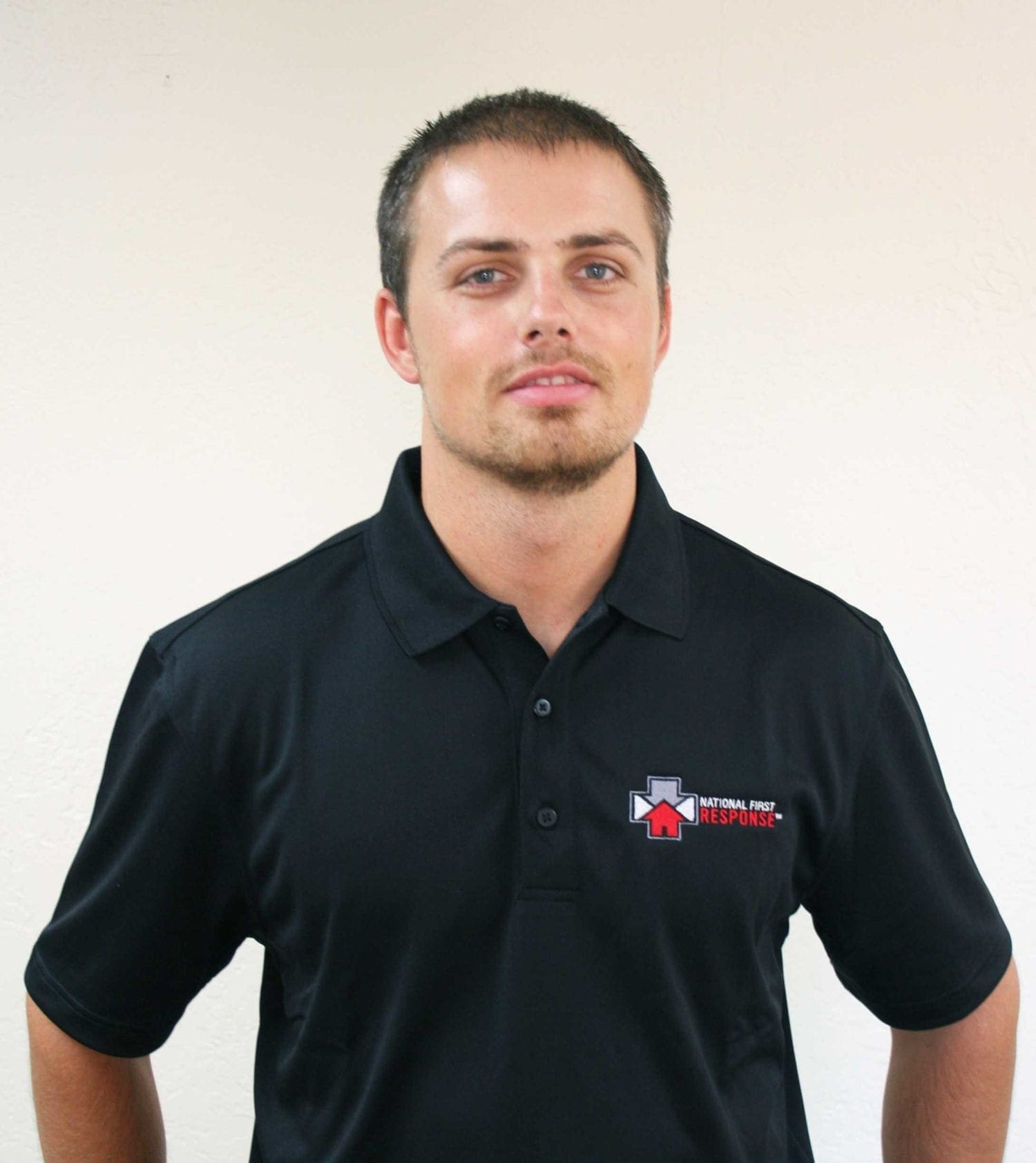 Mark Chausse developed his talents in finance and accounting formally and from real-life experience having served 24 years in the United States Air Force. Mark was personally responsible for MM in cash that was used to influence Village leaders around the world. Mark also served under the Comptroller of the Air Force, managing BB in annual budgets.
In 2008, he consulted on a number of start-up ventures, advising them on financial proformas and projections for business plan composition, due diligence and budgeting. Mark has built auto body repairs shops from the ground up to profitability and sale. Mark lives and breathes numbers.
In 2010, he was co-founder of Basalt Fiber Technologies, a maker of basalt fiber, which was acquired by Bourque Industries, producer of a patented alloy used in vehicle and body armor. He became the chief financial officer of National First Response Corp. in 2012. He lives in Mesa and is an avid dirt biker and water skier.
Chris Owens — Vice President / General Manager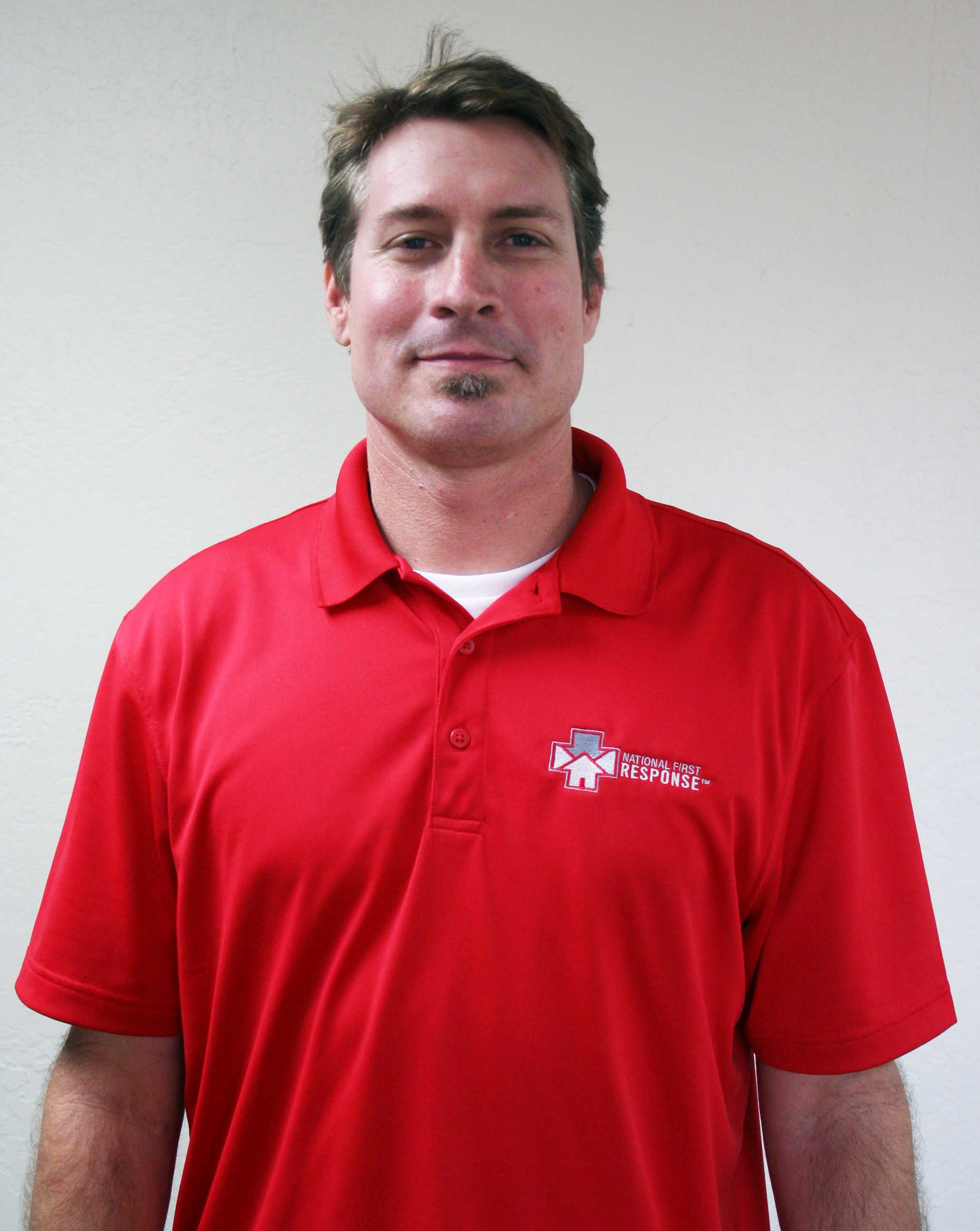 Challenge Chris Owens with virtually any construction problem and he will know what to do to solve it. With more than 20 years of experience in construction and restoration, Chris has seen just about every imaginable scenario.
He began his career as an equipment operator and pipe laying foreman and in just a few years was a project superintendent for Moline Construction, where he managed such projects as building out a DSW shoe store to building a Episcopalian church. As a principal in McCormick Owens Development, Chris oversaw the development of a number of significant projects, including a $6 million custom home and the $10 million San Tan Lakeside Estate, an 80-acre master planned community in Gilbert.
For National First Response, Chris oversees the day-to-day operation of all our Disaster Response Teams in the Phoenix metropolitan area. Chris lives in Chandler with his wife, Stephanie and their two children, Tyler and Madison.
Steven — Mitigation Manager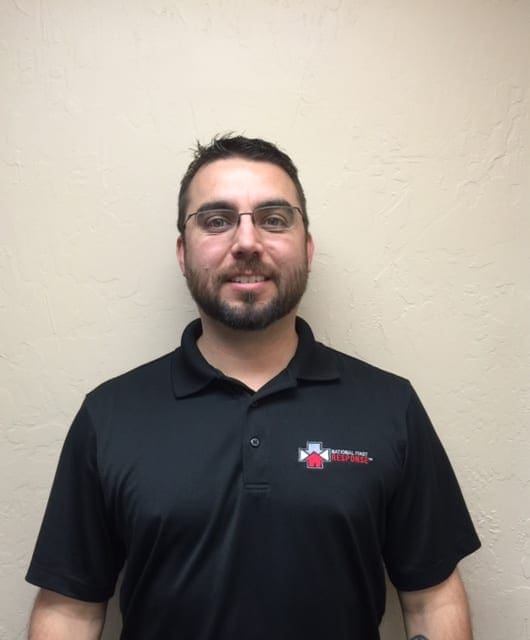 With a dedication to making individuals whole again after a loss, Steven Kelley has experienced the gambit of property losses on many differing scales. From multimillion dollar Las Vegas casino fires and hurricane relief efforts to the more common residential water heater failures and toilet backups. Property restoration has been the focus of his career for the last 14 years.
As National First Response's Mitigation Manager Steven is responsible for overseeing all emergency services as well as the water and demo technicians. With his years of experience he is able to impart his knowledge of Drying Science onto an ever grow crew of technicians, ensuring all of our crews have the most through and up to date knowledge.
Brandi Jurica — Office Manager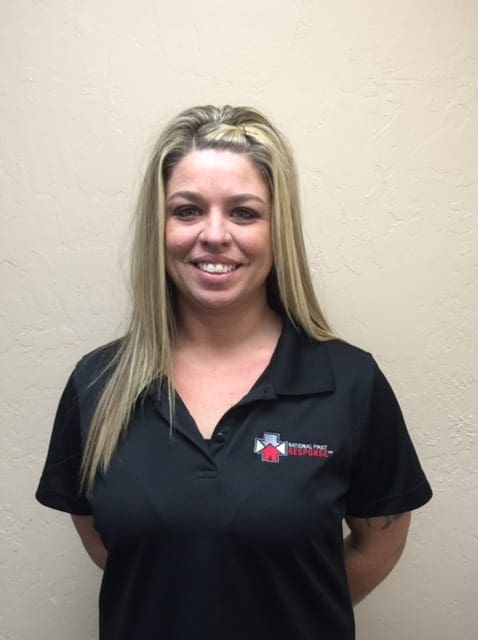 Brandi Jurica is a native Arizonan and has been the restoration industry for 5+ years. Currently
Responsible for AR/AP and for providing exceptional customer service. Brandi is also a highly effective Project manager and a exceptional communicator.
Brandi lives in Mesa AZ with her two Sons Corey and Dominick as a family they enjoy football hiking and outdoors. (Go Dallas Cowboys)
National First Response is licensed by the Arizona Registrar of Contractors, Residential License No. ROC 277884 and Commercial License No. ROC 277885.
National First Response has been certified by the Institute of Inspection, Cleaning and Restoration Certification (IICRC) for water remediation and mold remediation. The IICRC (now known as The Clean Trust) is an ANSI Standard Development Organization (SDO) and pursues the development of cleaning standards for the remediation industry as a whole. Check our standing with the IICRC on the group's website at: www.iicrc.org.
Institute of Inspection Cleaning and Restoration- Certified Member
The Clean Trust – Certified Member
Professional Mold Inspection Institute
– Certified Residential Mold Inspector
Professional Mold Inspection Institute
– Certified Mold Remediator
Professional Mold Inspection Institute
– Certified Commercial Mold Inspector
Arizona Registrar of Contractors – Registered Contractor
The Asbestos Institute – Certified Removal Contractor
Professional Mold Inspection Institute—Certified Contractor
Xactware/Xactimate – Certified Contractor
United States Environmental Protection Agency – Certified to conduct lead-based paint renovation, repair and painting activities.