60 MINUTE RESPONSE TIME!*
IMMEDIATE DISPATCH VALLEY WIDE
480-380-2600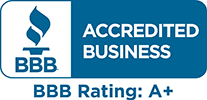 Leaking or Burst Pipes?
Call Us immediately then see if you can locate your main shut off valve.
Water Heater Leak?
If your water heater is leaking, Call us immediately as this can pose a danger and cause additional damage to your home!
Sewer Backup?
If you have multiple drain clogs throughout your home or a sewage smell , Call our emergency Dispatch line immediately before your sewer line ruptures and the issue gets worse.
Toilet supply line leak?
Don't hesitate; call our 24/7 emergency dispatch. We are a reputable company that has been serving the valley for 15 years, we will help fix your issue quickly and minimize the risk of your home suffering extensive damage.
Why National First Response Emergency Plumbing Service?
Our plumbers operate in accordance with industry standards and local building codes. We are also a full-scale restoration company with the manpower to remediate the resulting water and restore the damage it caused. From mold detection to drywall, flooring, cabinets, paint, and trim, we are Arizona's first choice in water damage.
Affordable Rates
24/7 Emergency Response
Free Damage Assessment
Bonded, Licensed & Insured
Locally Owned & Operated
Everything from the first call to the final punch items was handled professionally, with care, and compassion. Having access to the clamsparency.com helped us to keep track of the work progress and helped calm our anxiety. Thanks for all the hard work.
National First Response worked with our insurance company to reduce the stress of the situation for us. We were 110% satisfied with all of the work completed by National First Response and would highly recommend them. Thank you!
Chris Owens took a situation that was difficult on our family and made it light-hearted, fun, and easy. In addition to the physical repairs, Chris and his team clearly cared about our family's well-being. I could not compliment him or his team enough.