National First Response is Arizona's number one choice for Water, Fire, and Storm Damage on residential, commercial, and industrial properties. We are the First Responders who understand that you need someone on-site within the hour to help begin the mitigation process. Our highly trained response teams understand the immediate threat to you and your family, your concerns about possible long-term health issues, and the damage to your home and personal property – especially those sentimental and invaluable items.
We do not stop at just remediation and restoration. We are a full-service General Contractor and have a Construction Division tasked with repairing properties that sustained damaged. Due to our high standard of care and professionalism, it is customary for past customers to contact us for their remodeling needs as well! Emergency Restoration Services, in essence, is an unplanned remodeling project, so it's nice when we have a planned remodeling project on our plate!
We also understand your distress about how and when your property will be restored and how to deal with your insurance company. As the work begins, we restore not only your home and personal property but also your peace of mind. Our full-service staff and team are here to help put the pieces back together and work with you and your insurance company to make things right again.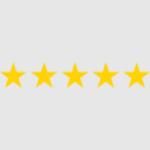 CALL 480-380-2600

Everything from the first call to the final punch items was handled professionally, with care, and compassion. Having access to the clamsparency.com helped us to keep track of the work progress and helped calm our anxiety. Thanks for all the hard work.
National First Response worked with our insurance company to reduce the stress of the situation for us. We were 110% satisfied with all of the work completed by National First Response and would highly recommend them. Thank you!
Chris Owens took a situation that was difficult on our family and made it light-hearted, fun, and easy. In addition to the physical repairs, Chris and his team clearly cared about our family's well-being. I could not compliment him or his team enough.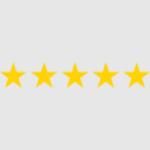 "National First Response is committed to making a difference in everything that we do, we know that nothing is more disruptive and devastating for a family than having your whole life turned upside down by a flood, fire or natural disaster. At National First Response, we are dedicated to getting your property and your life back in order. We are sensitive in dealing with the claims process, as well as the emotional impacts that a life event like this can have. It is our hope that the dedication we have to exceeding expectations will restore security to the lives of the families we serve."