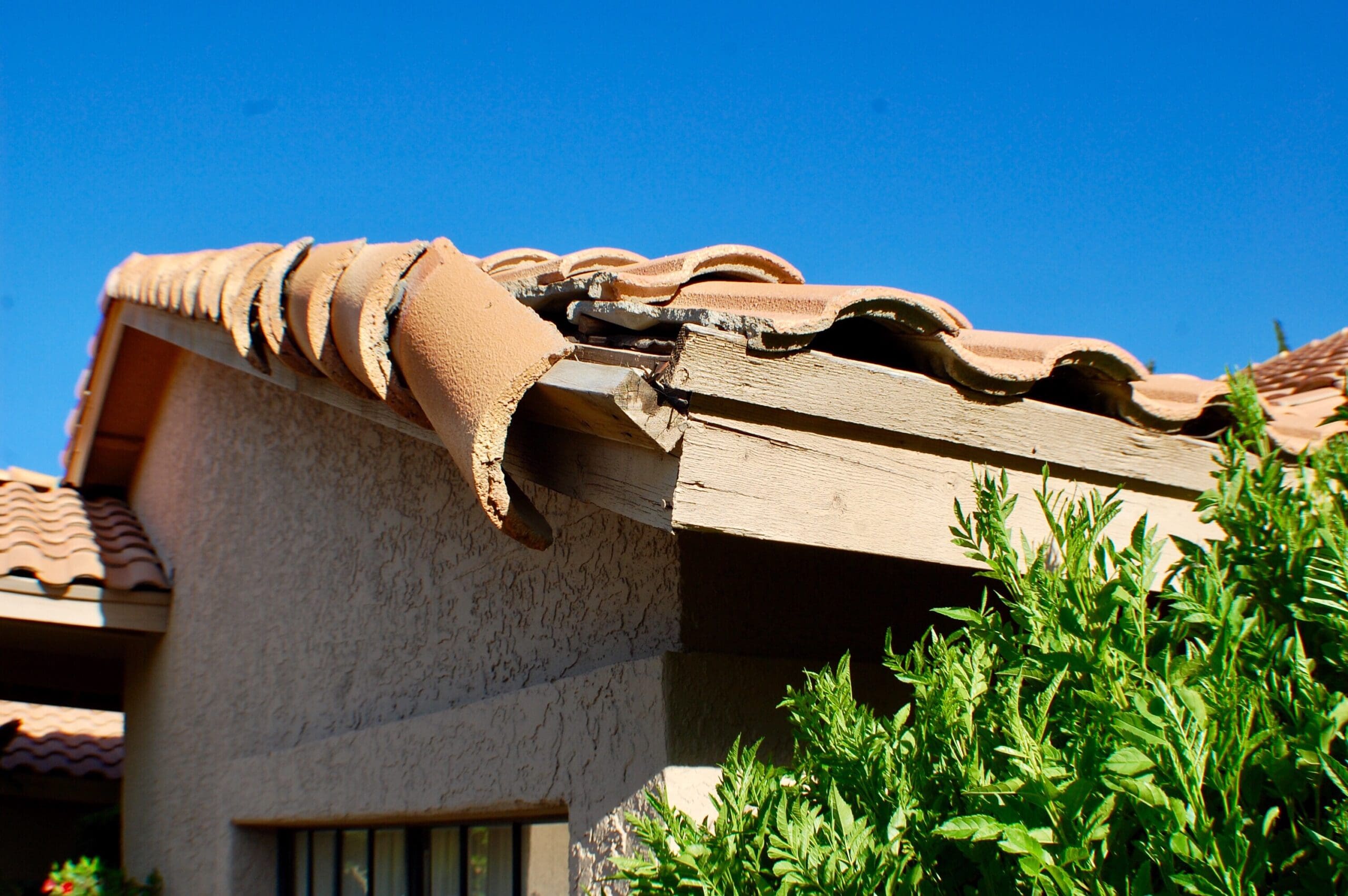 Emergency Roof Repairs in Arizona: What to Do When the Unexpected Happens
In Arizona, we're no strangers to the unpredictable nature of Mother Nature. From intense monsoon storms to the occasional hailstorm, our beautiful state can dish out some serious weather challenges. When these unexpected events take a toll on your roof, it's crucial to know what to do to protect your home and loved ones. At National First Roofing, as your trusted GAF Master Elite Contractor, we're here to share our expertise and assure you that we've got your back 24/7. Here's what you need to know about handling emergency roof repairs in Arizona.
Safety First: Ensure Your Well-Being
When a roofing emergency strikes, the safety of you and your family is paramount. Before assessing the damage or attempting any repairs, take the following precautions:
Stay Indoors: If the storm is ongoing or your roof has suffered significant damage, remain indoors to avoid potential hazards.
Turn Off Utilities: If you suspect severe damage, consider turning off utilities like gas and electricity as a safety measure.
Wait for Professional Help: Don't venture onto the roof yourself. Leave the assessment and repairs to qualified experts like National First Roofing.
Contact National First Roofing: Your 24/7 Roofing Lifeline
As your dedicated roofing partner, we understand that roofing emergencies don't adhere to a 9-to-5 schedule. That's why we're here for you 24 hours a day, 7 days a week. When you call National First Roofing, you can expect:
Prompt Response: We'll be on-site within the hour to assess the situation and mitigate any immediate risks.
Expert Assessment: Our experienced team will conduct a thorough inspection to identify the extent of the damage and recommend the necessary repairs.
Versatility: Whether your roof has suffered storm damage, a leak, or any other unexpected issue, we have the skills and expertise to handle all types of repairs.
Transparent Communication: We'll keep you informed every step of the way, providing clear explanations and cost estimates for the required repairs. We can even handle the insurance company for you.
Temporary Measures: What You Can Do While You Wait
While you await our arrival, there are a few temporary measures you can take to minimize damage:
Cover Exposed Areas: If safe to do so, cover any exposed areas with tarps or plastic sheeting to prevent water from infiltrating your home.
Clear Debris: Remove any loose debris or branches that may exacerbate the damage.
Document the Damage: Take photos or videos of the damage for insurance purposes.
Trust in Professional Repairs
Roofing emergencies can be stressful, but with National First Roofing by your side, you can have peace of mind knowing that your home is in capable hands. Our GAF Master Elite Contractor status is a testament to our commitment to excellence in roofing. We're not just here to repair your roof; we're here to restore your peace of mind.
When the unexpected happens to your Arizona roof, remember that National First Roofing is your 24/7 roofing lifeline. Contact us immediately, and we'll be there to assess, repair, and ensure your home is protected. Your safety and satisfaction are our top priorities, day or night.