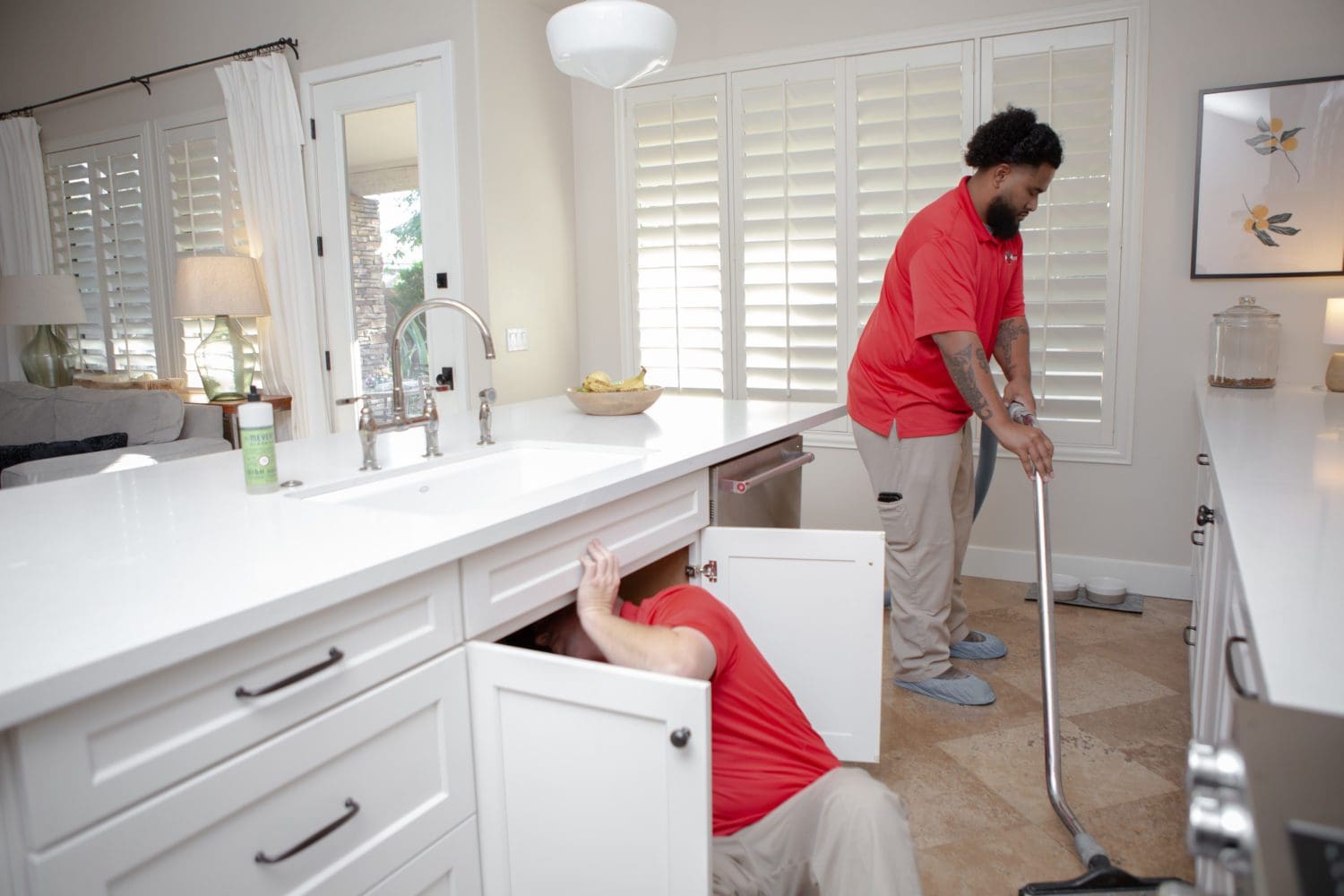 Causes Of Water Damage And How To Speed up the Cleanup
Throughout the US, as winter approaches, many are preparing their homes for colder temps and winter storms, which can be a major source of home water damage. Here in the sunny Southwest, winter weather isn't usually the cause of water damage. In drier locales such as ours, this expensive type of property damage usually comes from other sources, such as leaky pipes or burst water heaters. No matter the cause, National First Response is Arizona's trusted emergency restoration company, here to help 24/7, no matter the crisis! Read on for causes of water damage and how to ensure quick, easy cleanup.
Common Causes of Water Damage in the Southwest
Air conditioners—air conditioners have condensation systems that can create massive leaks and water build-up, creating notable issues.
Garbage disposals—garbage disposals, often located out of sight, can be a common culprit, creating leaks that go undiscovered until a bad smell or other reason causes one to fully investigate under the sink.
Water heaters—a burst water heater can create a water damage catastrophe, especially if cleanup is not handled properly.
Washing machines—outdated hoses and loose screws caused by frequent use can lead to water damage
Dishwashers—like washing machines, dishwashers use large amounts of water and occasionally leak.
Pipes—Pipes can burst even in areas where freezing temperatures are uncommon. Old and corroded pipes can also be a culprit.
How To Detect And Properly Clean Up Home Water Damage
Common signs of home water damage to keep an eye out for include:
Warped surfaces, including walls, floors, and tiles
Dampness
Musty, moldy, or other abnormal smells
Visible mold
Discoloration
If you spot any of these warning signs, it is vital to act quickly. While some small leaks can be handled by homeowners, bigger leaks involve more than just mopping up the water. As the majority of materials used in homebuilding absorb water, even minor leaks can lead to devastating water damage, only discovered much later. The undetected water leftover from attempting home water damage cleanup has the potential to spur mold growth, causing respiratory issues and even structural damage to your property.
Preventing Water Damage
Fortunately, water damage can be prevented. The occasional home check can be a lifesaver—periodically assessing things like washing machine hoses and areas near garbage disposals can save untold costs and headaches. In the event you do have water damage, contacting the right professionals to handle the job is essential.
Arizona's Water Damage Cleanup Specialists
Our plumbers operate in accordance with industry standards and local building codes. We are also a full-scale restoration company with the manpower to remediate the resulting water and restore the damage it caused. From mold detection to drywall, flooring, cabinets, paint, and trim, we are Arizona's first choice in water damage.
Affordable Rates
24/7 Emergency Response
Free Damage Assessment
Deductible Financing Available
Bonded, Licensed & Insured
Locally Owned & Operated
Even if your water damage is not covered by insurance, National First Response offers affordable rates and payment plans that allow you to restore your home to its pre-storm condition.
Get in touch today if our team can help you!