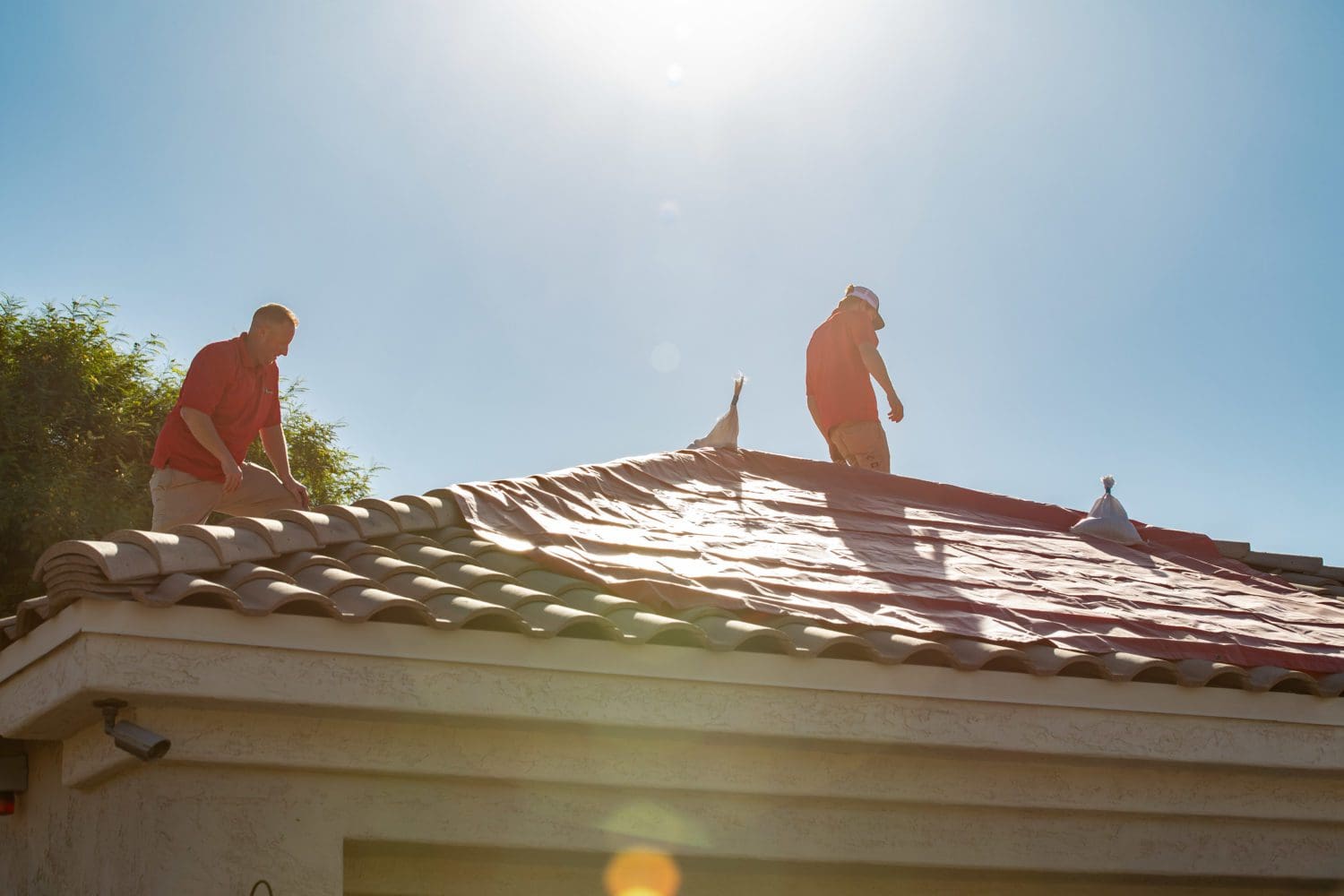 How to Prevent Roof Damage in Arizona
Summer in Arizona is famously hot. Along with the soaring temps and summer fun, however, comes monsoon season. From mid-June until late September, these storms bring rain, high winds, hail, and dust. They also routinely lead to roof damage. This year, monsoon season has already surpassed rain totals for the previous two seasons combined, according to the National Weather Service in Phoenix.
Many homeowners don't give much thought to their roof until crisis strikes – whether a monsoon storm has ripped off some shingles or a sudden leak has appeared. Unfortunately, at that point, there are likely to be consequences both inside and out. Thankfully, there are a few easy, proactive steps homeowners can take to prevent roof damage. Read on for more!
Prep for Monsoon Season
Before monsoon season is in full swing – or during lulls between storms – it's a good idea to examine your roof and look for potential issues, before they become problems. A good first step is removing debris and leaves from the valleys of your roof, along with sweeping out gutters. This will ensure that the roof will have proper drainage when a big storm arrives. Another good idea is to check around the drains and clear any buildup. Buildup and debris often lead water to accumulate on your roof or overflow, ultimately ruining roofing tiles or weakening your home's foundation.
If you are inspecting your roof on your own, it's vital to follow basic safety protocols – like working with someone else, ensuring your ladder is on level, solid ground, and never working in bad weather. If in doubt, call an expert instead.
It's also a good idea to check nearby trees and branches ahead of monsoon season. When heavy rains come, eroding soil can cause them to fall onto your roof, or strong winds can drop heavy branches, creating significant damage.
 Check your Tiles or Shingles
The scorching Arizona sun wreaks havoc on roofs throughout the state. Tile roofs in other states can reliably last for 40-50 years, while in Arizona, the valley heat can reduce a roof's lifespan to only 20-25 years. Unfortunately, shingle roofs have even less longevity, as key materials deteriorate quickly in the heat.
When doing a basic roof check, be on the lookout for sliding tiles. Tiles that have fallen out of position will need to be reinstalled and fastened down to prevent them from blowing off in strong winds and causing serious damage. If you notice missing tiles or shingles, have them replaced as soon as possible. They are essential for protecting your roof's waterproofing from the deteriorating effects of UV rays.
Areas around air conditioners, chimneys, solar installations and skylights should also be assessed for cracks or faults, as they are a common culprits for leaks. These areas should be surrounded by metal flashings, a thin material that prevents water from seeping in, to help prevent leaks as the roof expands and contracts with changing weather.
Also, pay special attention to your roof's ridges and valleys. Make sure that the shingles in these areas properly overlap and that the underlying material is in good condition without any tears, holes, or punctures. It is especially important to keep these areas free of debris, as this is where many issues occur. 
Expert Roof Repair and Emergency Restoration
If the worst has happened, it is essential to call an expert to remediate the damage as soon as possible. At National First Response, we pride ourselves on our expert workmanship, attention to detail, and round-the-clock customer service. We have certified restoration technicians on alert 24/7, ready to respond to anything that might come your way.
National First Response is BBB-accredited with a team of dedicated technicians to serve the Greater Phoenix, Scottsdale, Chandler, Mesa, Gilbert, Queen Creek, Ahwatukee, and surrounding areas. With decades of experience, we understand the commitment, skill, and customer service necessary to restore your home and sense of security.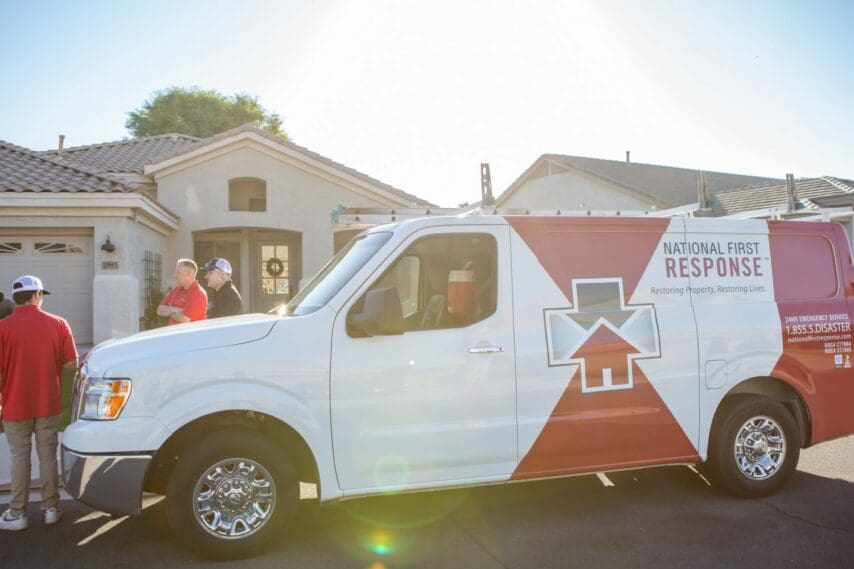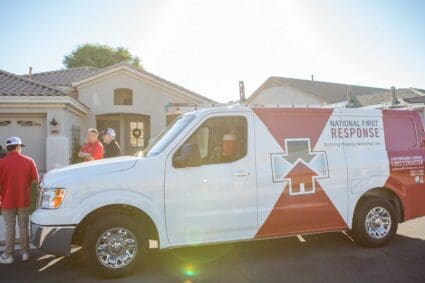 Look no further for Arizona's most trusted restoration specialists:
Affordable Rates
24/7 Emergency Response
Free Damage Assessment
Deductible Financing Available
Bonded, Licensed & Insured
Locally Owned & Operated
Get in touch today to see how we can help!