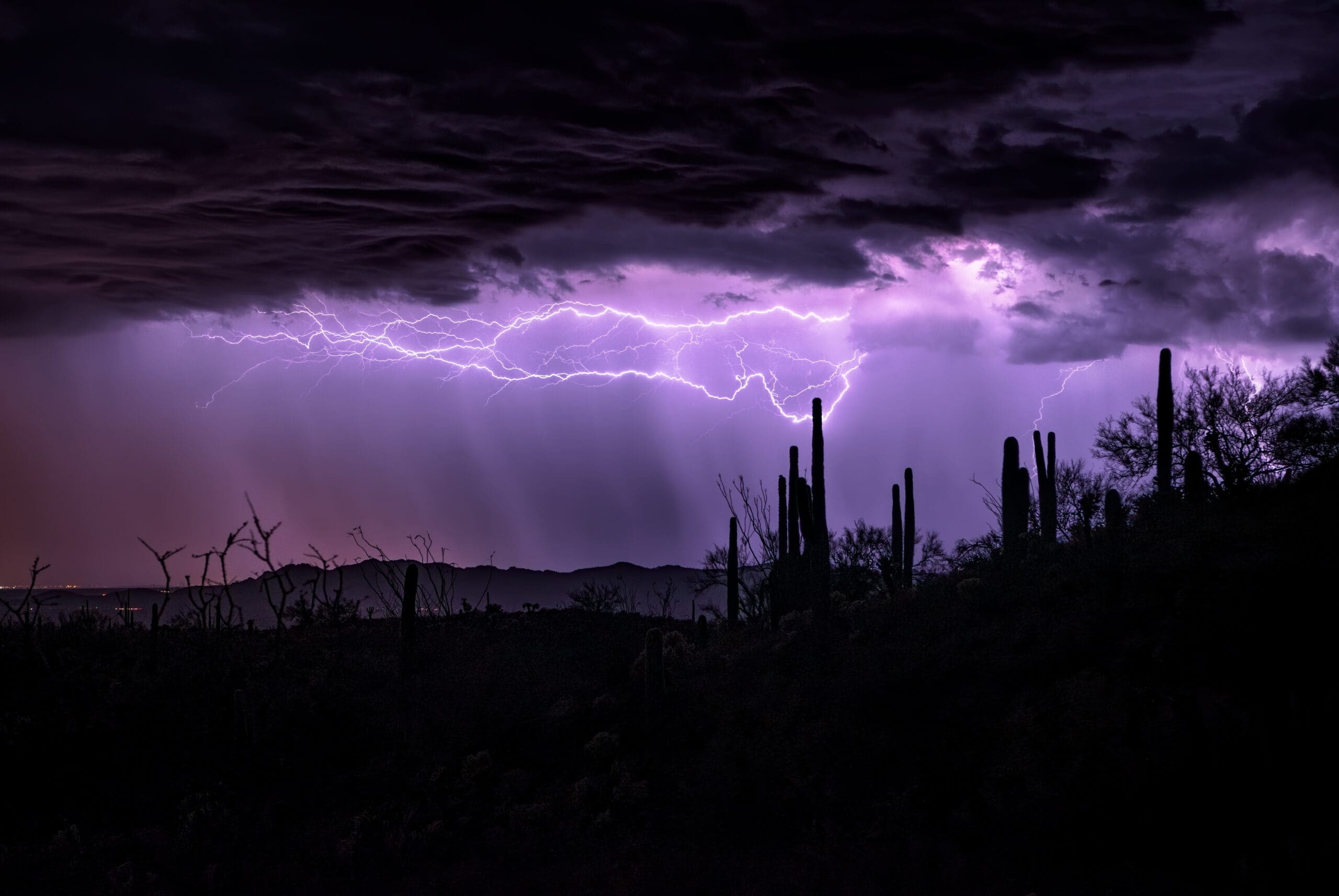 Prepping Your Home For Storm Season
Although monsoon season is upon us, it is never too late to prep your home for inclement weather! Because it's been drier than usual, the potential for wildfires and dust storms is high.
Your home is probably your biggest investment – while storm season continues, be sure you have preventative measures in place to safeguard your home and property from the potential harm caused by natural disasters. Without further ado, here are eight simple and inexpensive ways to prep your home and get ready for storm season in Arizona:
Clean Your Drains And Gutters
Your gutters, downspouts, and drains are likely the first areas you should assess as you prep for a storm. It's necessary to make sure they are clear of leaves, dirt, and other obstructions because they play a crucial function in channeling precipitation from your roof and away from your home.
Before a storm, you should visually verify these roofing components to ensure that you have taken all necessary precautions to prevent basement flooding and roof leaks.
Take Care of Roof Repairs
To ensure that your roof is solid and in good shape, it is best to schedule frequent roof repairs and maintenance. Prior to impending storms, you can prevent wind, dust, and water from entering your home and wreaking havoc by repairing damaged or missing shingles.
Create an Emergency Supply Kit
The power and water supplies in your neighborhood can be easily disrupted by a significant storm. In addition, roadways may flood, become obstructed or otherwise impassable. While no one ever thinks these things could happen to them, it's better to be safe than sorry! One of the best things you can do to prep your home for inclement weather is to stock up on supplies that will last for at least three days. You'll feel more at ease while the storm rages outside!
Stock up on the following items:
Canned goods and bottled water
Emergency medical equipment, first-aid supplies, and other essential drugs
Lanterns with extra batteries
Blankets
Toiletries and clothing
The necessities for your pet
Along with these necessities, you should include some cash and personal identification in your emergency bag. Important papers including birth certificates, marriage licenses, wills, insurance policies, and other papers need to be kept in a safe place, such your home's safety deposit box.
Safeguard Your Windows
One of your home's weakest points, especially during severe natural catastrophes like monsoons, is its glass windows. High winds and flying debris can cause substantial and costly damage to your interior in addition to scattering broken glass everywhere.
An inexpensive technique to protect your windows from flying debris—and yourself from shards of broken glass—is to nail pieces of plywood to the outside window frames of your home. This service is offered by many property restoration businesses, so you won't need to have plywood on hand throughout the storm season.
Keep Your Air Conditioner Covered
Your outside air conditioner will be exposed to strong winds, torrential rain, and airborne projectiles that could enter it and cause a range of damage during a storm. Purchasing a protective cover that has been approved by the manufacturer is a quick and practical fix.
Purchasing the right materials may initially appear expensive compared to using tarps, trash bags, and other do-it-yourself options. However, it's a wise purchase that successfully fends off moisture and other material that could harm your unit.
Tidy Up Your Yard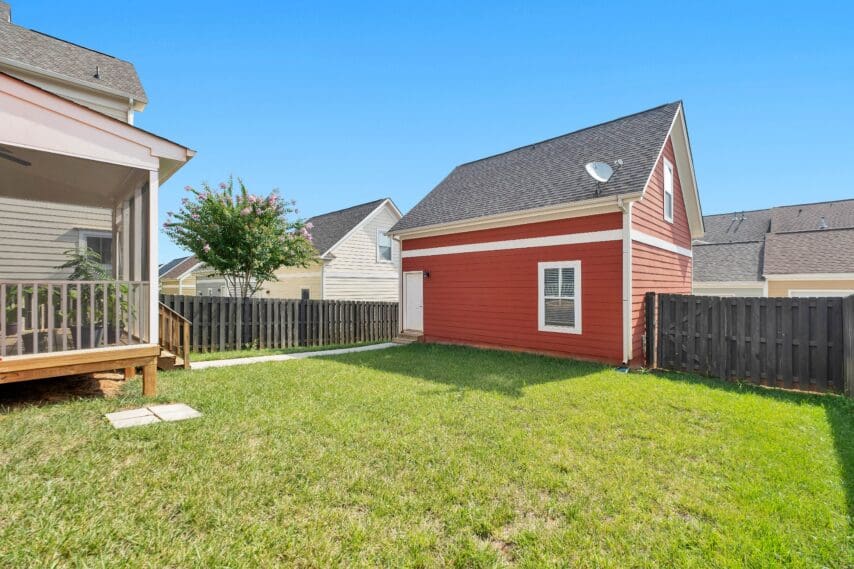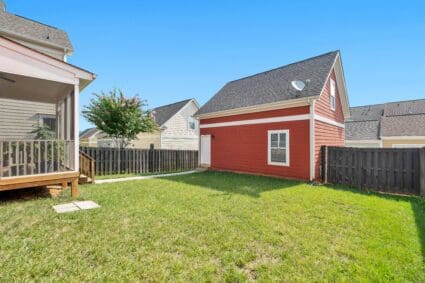 Getting rid of anything in your yard that can be blown around during the storm is another simple but effective technique for preparing your home for a storm. Bikes, grills, outdoor furniture, and other objects must be brought inside. On the other hand, garden gnomes and other outdoor sculptures can be fastened using burlap or ropes.
While you're at it, it's a good idea to have the neighboring trees and bushes inspected and trimmed as well. Securing the surrounding vegetation increases the likelihood that your home—and your trees—will survive the storm. Strong winds have the potential to uproot healthy trees, remove branches, and create larger mishaps.
Follow the Advice of Authorities
It is always better to pay attention to and take advisories seriously, especially when evacuation orders are implemented. The authorities and weather organizations are there to guarantee your health and safety. It's not worth risking your life to try to safeguard your possessions by staying at home.
If you must go, unplug all electronics, shut off your utilities, and just take what you absolutely need.
Follow storm updates on the radio, TV, or online, if you haven't been instructed to leave. Additionally, it is advisable to stay indoors and away from windows to prevent injuries from flying glass or other debris or shattered glass. Finally, keep your emergency supplies kit close at hand so you can escape at any time, especially if you have received an evacuation order.
Getting Back to Normal
It's never simple to plan for (much alone envision) massive property damage during a severe storm. No matter what occurs after the crisis, planning for the worse will assist you and your family in establishing a path to normalcy.
Once you have completed all of the aforementioned activities for preparing your home for the storm season, it's important to make a plan by deciding which experts you may need to contact after the storm has passed. Knowing there are pros to call on can offer peace of mind!
When a powerful storm is approaching, you might be concerned for the safety of your home and your loved ones. Even though these calamities are unavoidable, your home's damage can be greatly reduced by heeding the preceding storm preparation advice. What's more, knowing who to contact after a disaster gives you the peace of mind that, whatever the future holds, you can get the the help you need to restore your home and surrounding property after damage.
We are here for you! National First Roofing can help you prep your home, inspect your roof, and clean up after an emergency. We are available 24/7 and just a phone call away!