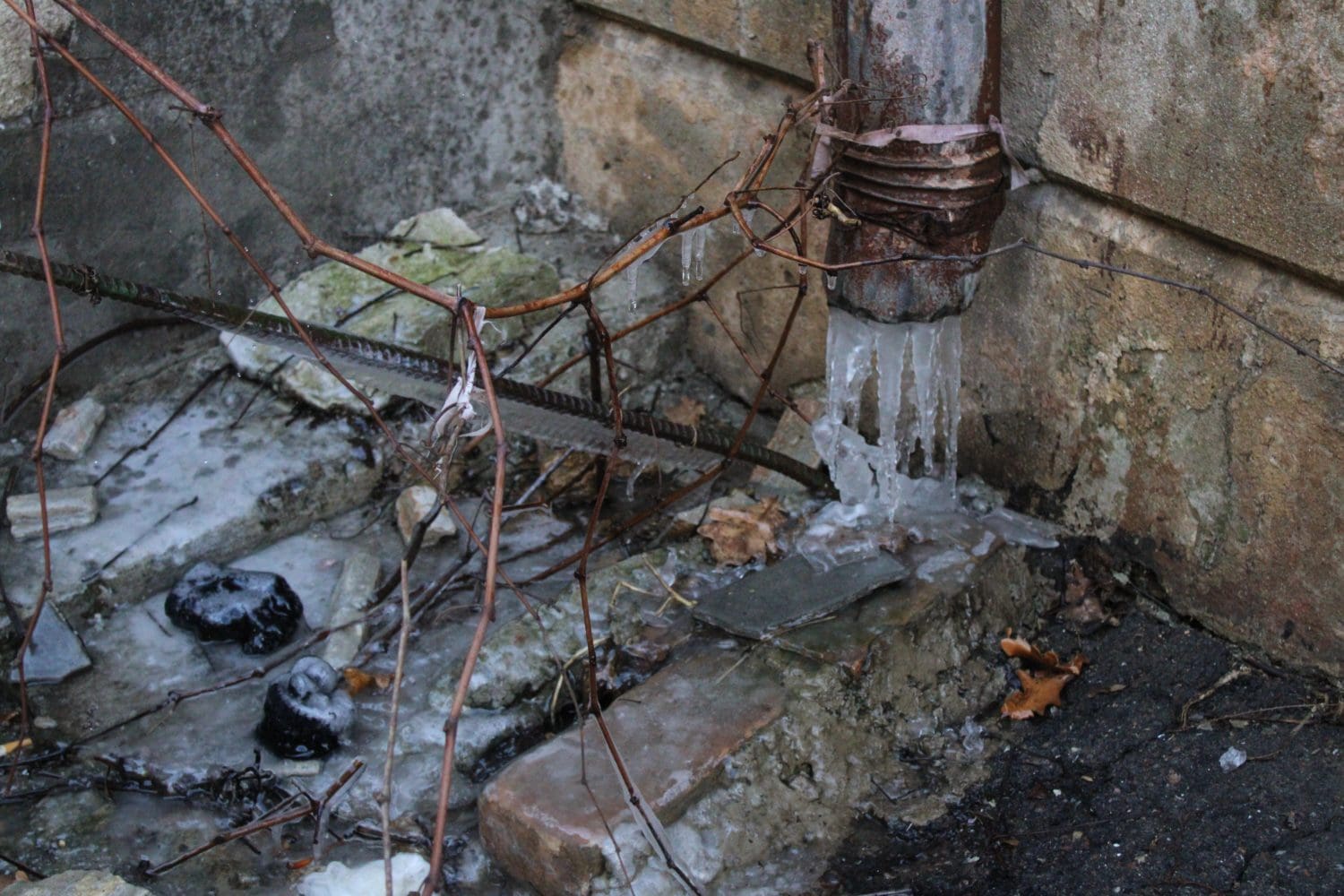 Frozen Pipes: Everything You Need to Know 
With the arrival of winter comes so many things to look forward to! Holiday fun, hot chocolate, twinkling lights, and cooler temps. But even in the southwest, where mild winters are the rule, short bursts of freezing temperatures do occur, which can wreak havoc on your water pipes and cost thousands of dollars in repairs. To prevent frozen pipes, it's important to understand what causes them. Read on for everything you need to know on how to prevent frozen pipes and what to do if they freeze anyway….
What Causes Frozen Pipes?
When temperatures suddenly drop, even for short periods, pipes have the potential to freeze. In famously hot climates, like Arizona, this often catches homeowners off guard. However, many factors can make pipes more likely to freeze, such as a lack of insulation and water circulation. Insulation keeps pipes warm, like a blanket, allowing water to continue to move freely. Lack of water circulation can cause the pipes' existing water to freeze as it stands. Thankfully, there are preventative steps you can take.
Costly Consequences
Frozen pipes can create untold headaches for households. They block water access, making it impossible to take a shower, water the garden, or even brush your teeth. Freezing water in your pipes can also cause the pipes to crack, leading them to burst. If there is an existing leak in your pipes, a pipe exploding will cause massive water damage, which comes with a host of other issues.
Preventing Frozen Pipes
Thankfully, there are simple ways to protect your water pipes from becoming costly problems. Properly insulating your pipes with insulation or using blankets in areas where your pipes are exposed can help hugely. Repairing small leaks as they occur can also help in the long run, as this will prevent water from freezing and expanding near the leak, therefore bursting the pipe.
Its also wise to turn off appliances that won't be used during the freeze, such as washing machines or garden hoses, as this will prevent frozen water build-up. It is also a good idea to open doors to the lower cabinets of your sinks in order to let warm air circulating in the home warm these pipes. If possible, continue to lightly use water during the freeze—turning on the sink, even to a drip, can help increase water flow and prevent freezing.
Prepare for the Unexpected
If all else fails and your pipes still freeze, there are steps you can take. The first 48 hours are crucial in avoiding water damage. First, it's best to turn off your water supply to reduce pressure and minimize flooding. You don't want more water and pressure on thawing pipes, as this can cause them to explode. Once the water is off, try to warm the pipes by wrapping them in a towel, putting a bucket underneath, and then pouring boiling water onto the towel. A hairdryer may also help the thawing process.
If your pipes do not thaw or if there are damp spots on ceilings, walls, and/or floors, it's time to call a professional. Your home may have water damage or could be at risk for a pipe burst.
Experienced And Reliable Technicians
In the event of an emergency, it's vital to call professionals you can trust. National First Response is your advocate for emergency restoration and general contracting. We are here 24/7 to make things right and make it easy, so you can resume your life and get back to the things you love best. We are here for you— and you're just a phone call away from peace of mind.
We are BBB-accredited with a team of dedicated technicians to serve the Greater Phoenix, Scottsdale, Chandler, Mesa, Gilbert, Queen Creek, Ahwatukee, and surrounding areas. With decades of experience, we understand the commitment, skill, and customer service necessary to restore your family's property and peace of mind. Get in touch today!