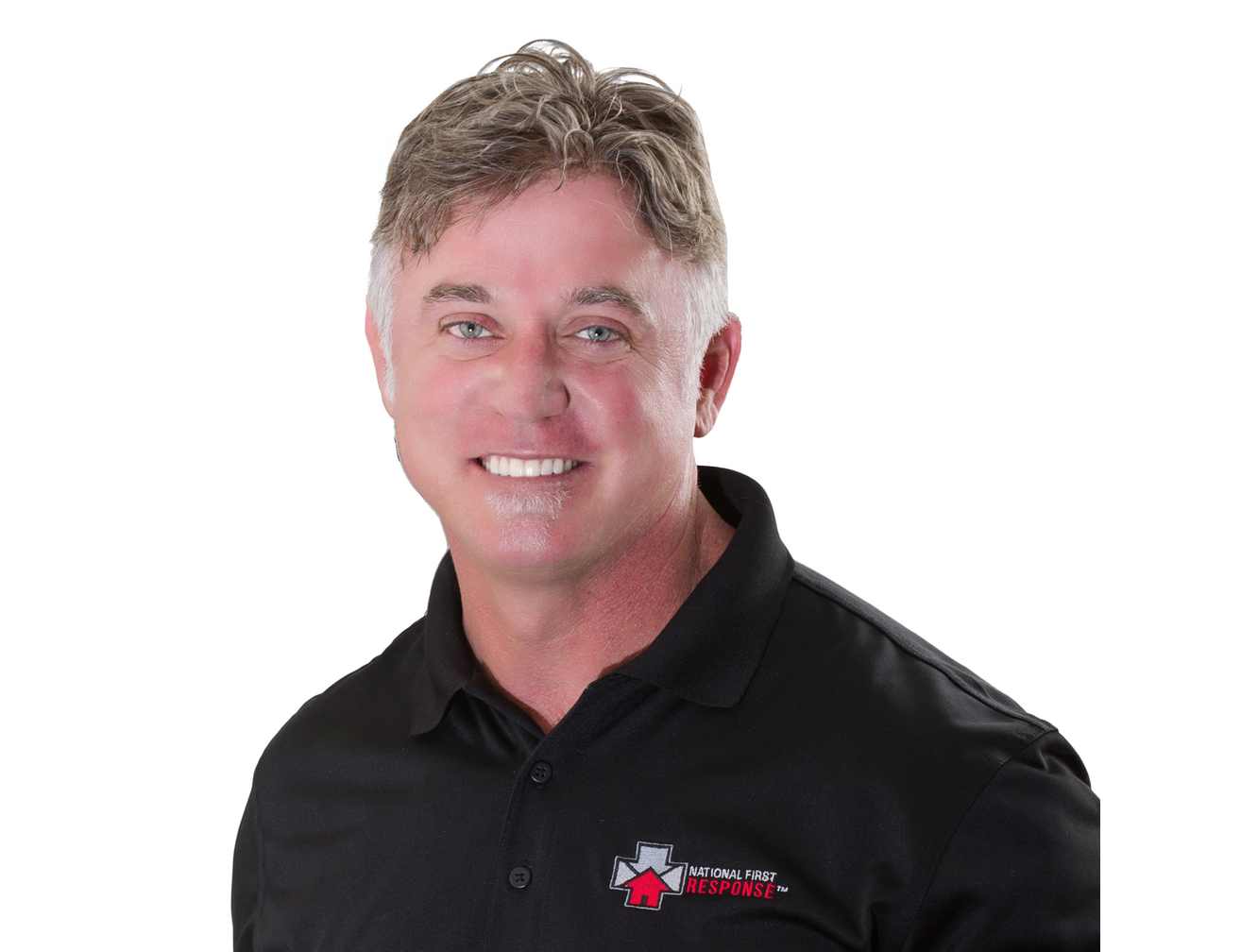 Shane Orlando's entire professional life has been about building and restoration, and he uses that vast experience and his business acumen to guide National First Response.
Meanwhile, Orlando began using his homebuilding earnings to buy and fix run-down cars and motorcycles, which he then sold to friends and car enthusiasts. He was so successful in restoring vehicles; he opened his own auto body shop. Orlando Auto Body began in a 600-square-foot shop working on 100 cars a year and now has become a high-tech operation with 15 full-time technicians that restore more than 1,000 vehicles annually.
In the early 2000s, Orlando returned to his home building roots with Orlando Custom Homes. He began by refurbishing homes for people, but soon was building multi-million dollar custom homes throughout the Valley. Orlando Custom Homes built dozens of custom homes and developed several sub-divisions.
Even before the demand for high-end homes diminished, Orlando had turned his restoration and building talents toward helping to restore homes damaged by a disaster. He started National First Response in 2008, and the company has grown steadily since establishing itself in the industry for its quality, quick and thorough work.
Shane also contributes to the community through his work with non-profit organizations. Seeing a clear need, in 2010, Shane created a non-profit organization, Community Restoration, which helps homeless shelters to maintain or expand their facilities. The non-profit's first project was to build new sleeping quarters for the East Valley Men's Shelter in Mesa. Shane lives in Mesa with his wife, Heather, and their four children. He is an avid hunter, boater, and motorcyclist.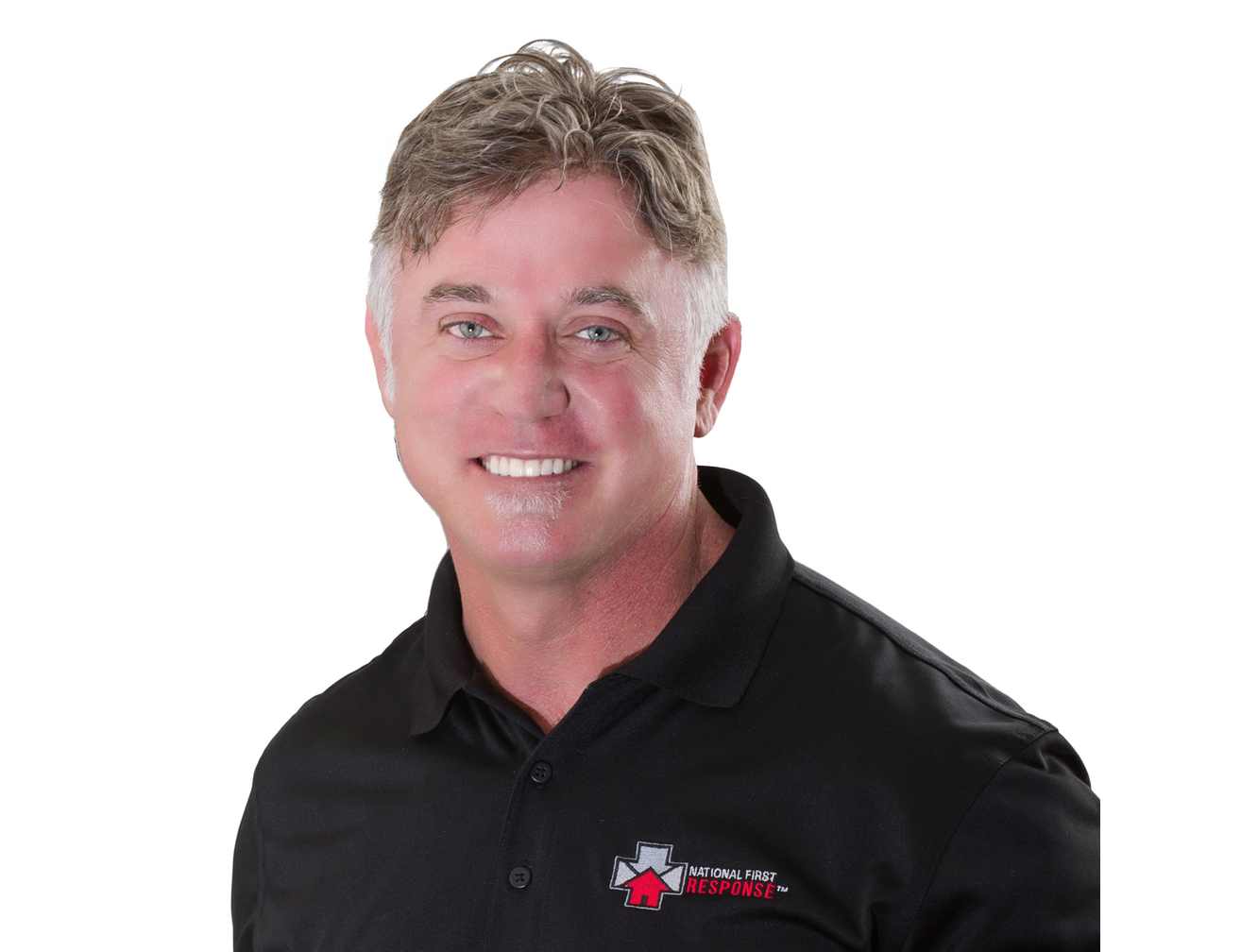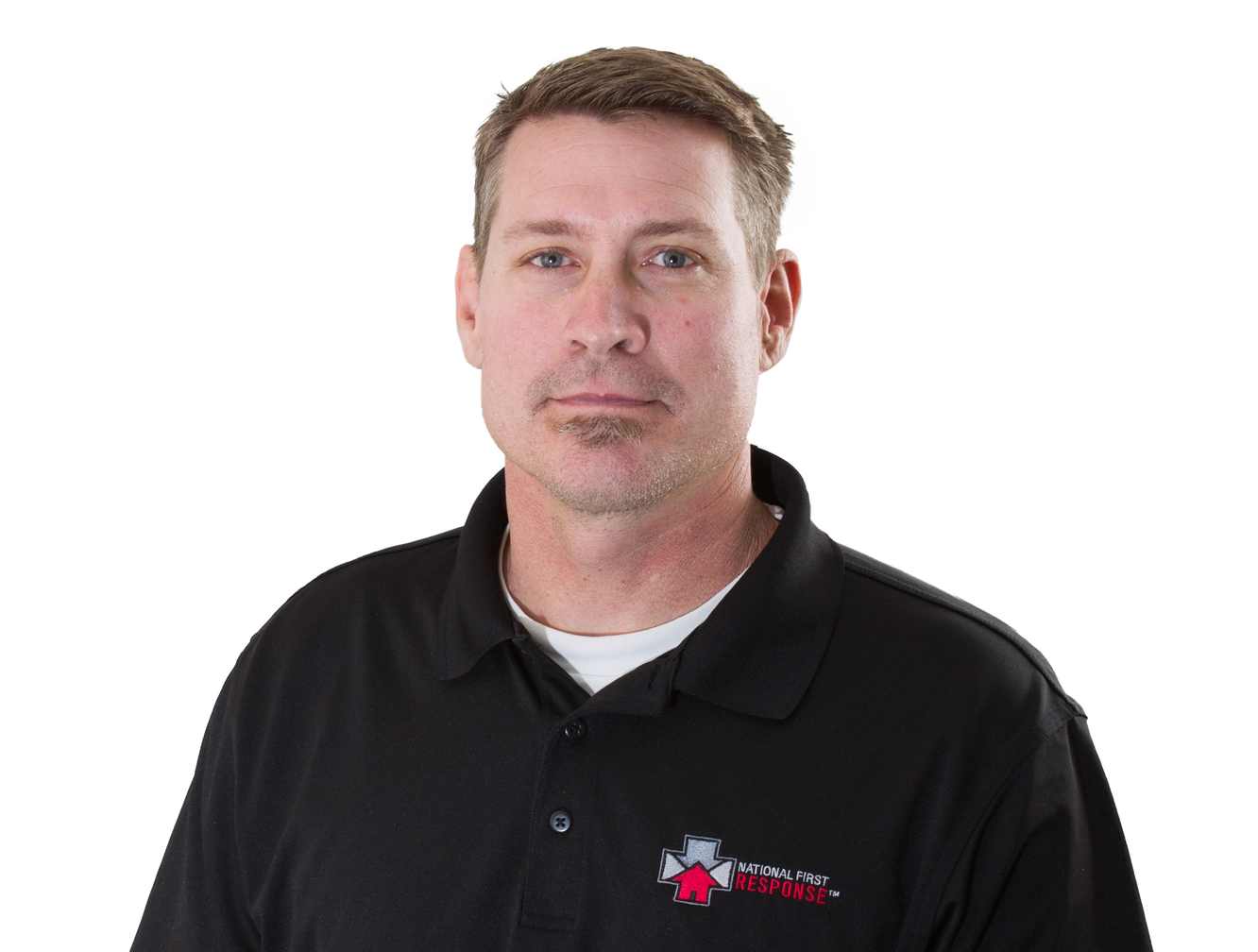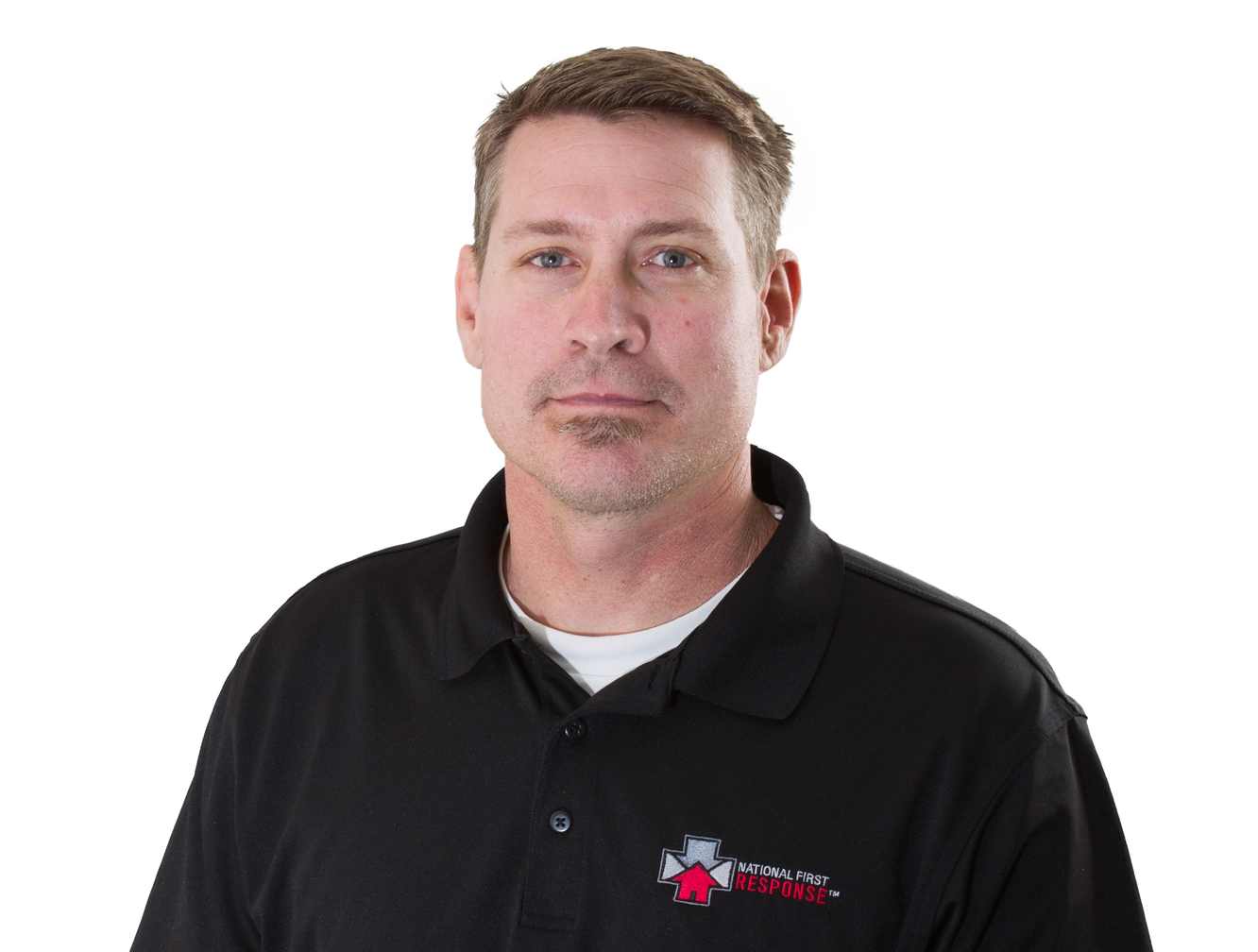 Challenge Chris Owens with virtually any construction project and he will know what to do. With more than 25 years of experience in the construction industry and restoration, Chris has seen just about every imaginable scenario.
There he managed a variety of projects ranging from building out a DSW shoe store to building an Episcopalian church. As a principle in McCormick Owens Development, Chris oversaw a number of significant projects, including multimillion-dollar custom homes and multiple subdivision projects such as San Tan Lakeside Estates, an 80-acre master-planned community in Gilbert, AZ.
For National First Response, Chris oversees all the large loss projects and oversees the day-to-day operations of the business. Since joining National First Response in 2011, gross sales have increased from 1.5 million to 5 million in 2019. Chris's focus has been directed towards helping NFR's clients first and foremost and as a result, the business continues to grow.
Chris lives in Chandler with his wife Stephanie and has 2 children. Chris enjoys racing and riding motorcycles, and spending time with Stephanie and their dog Zoe.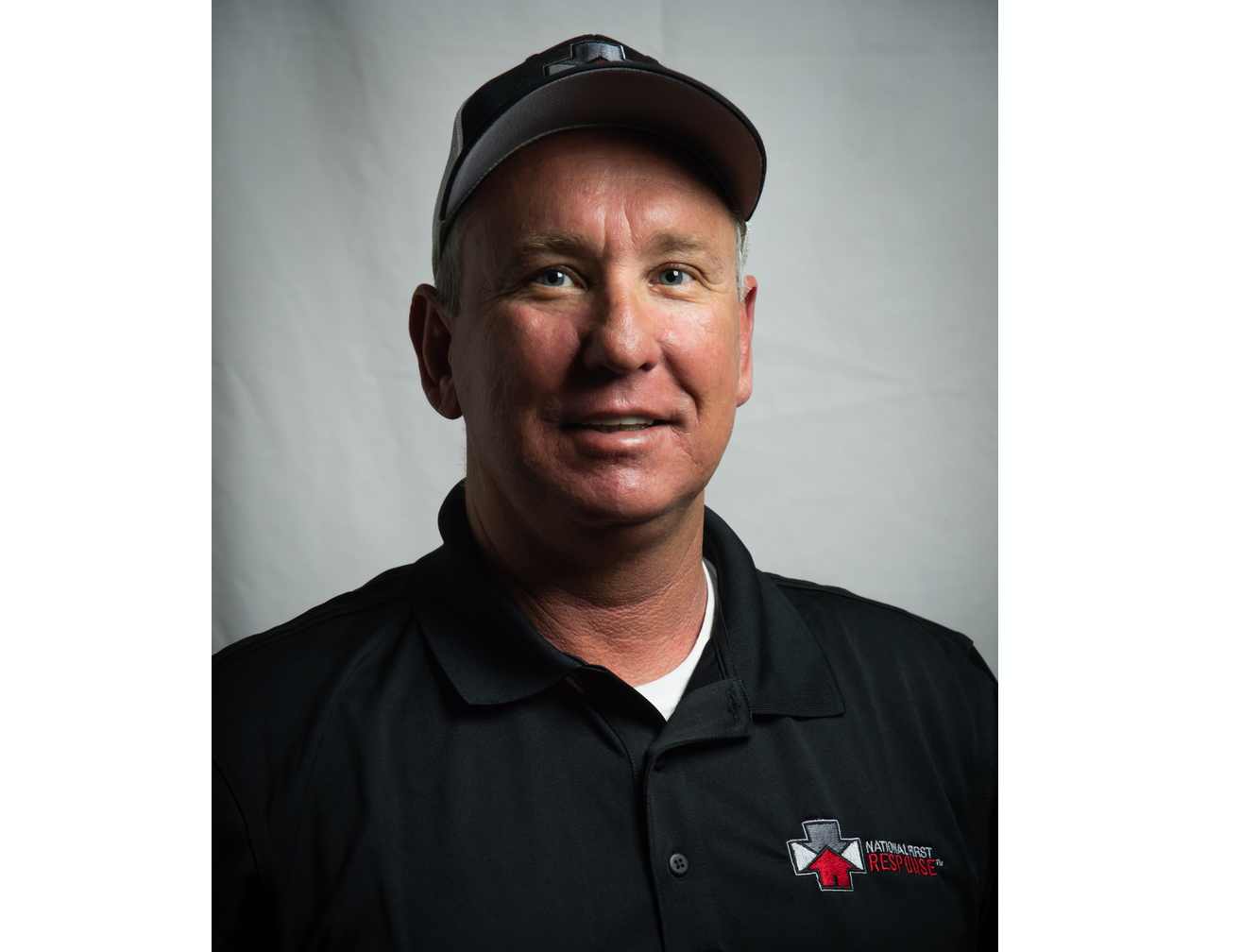 Kevin's passion for excellence and experience provides us the ability to distinguish what actions or processes are needed to create efficient, profitable operational results.
He is a veteran of the U.S. Navy and was able to travel the world. Using the leadership skills he acquired in the Navy, he has been able to help lead our team forward today.
Born in Philadelphia, PA and raised in Phoenix, Arizona. His young life was chalked full of challenges; tests of faith, strength, and courage. Kevin married his high school sweetheart, Jennifer, and together have four children.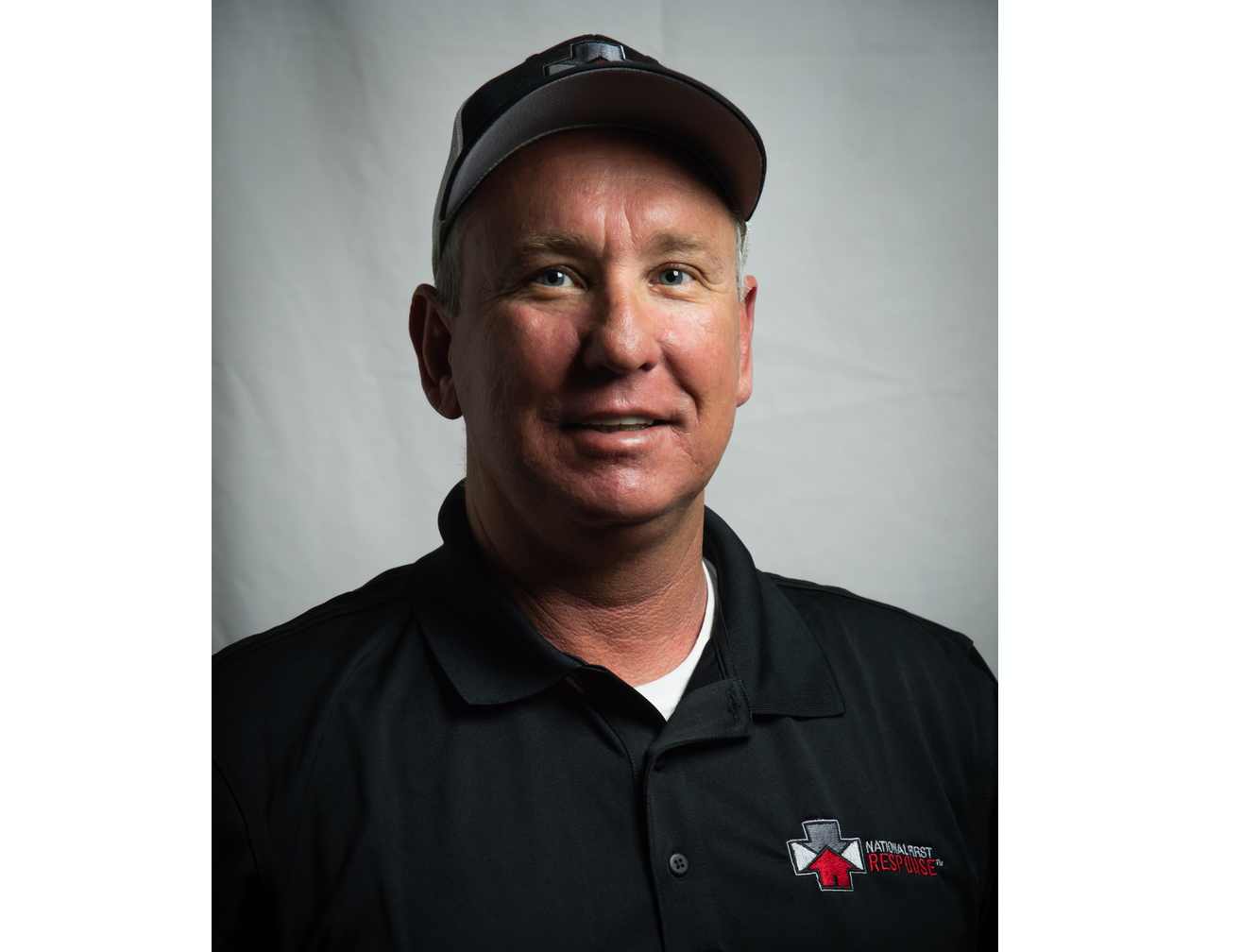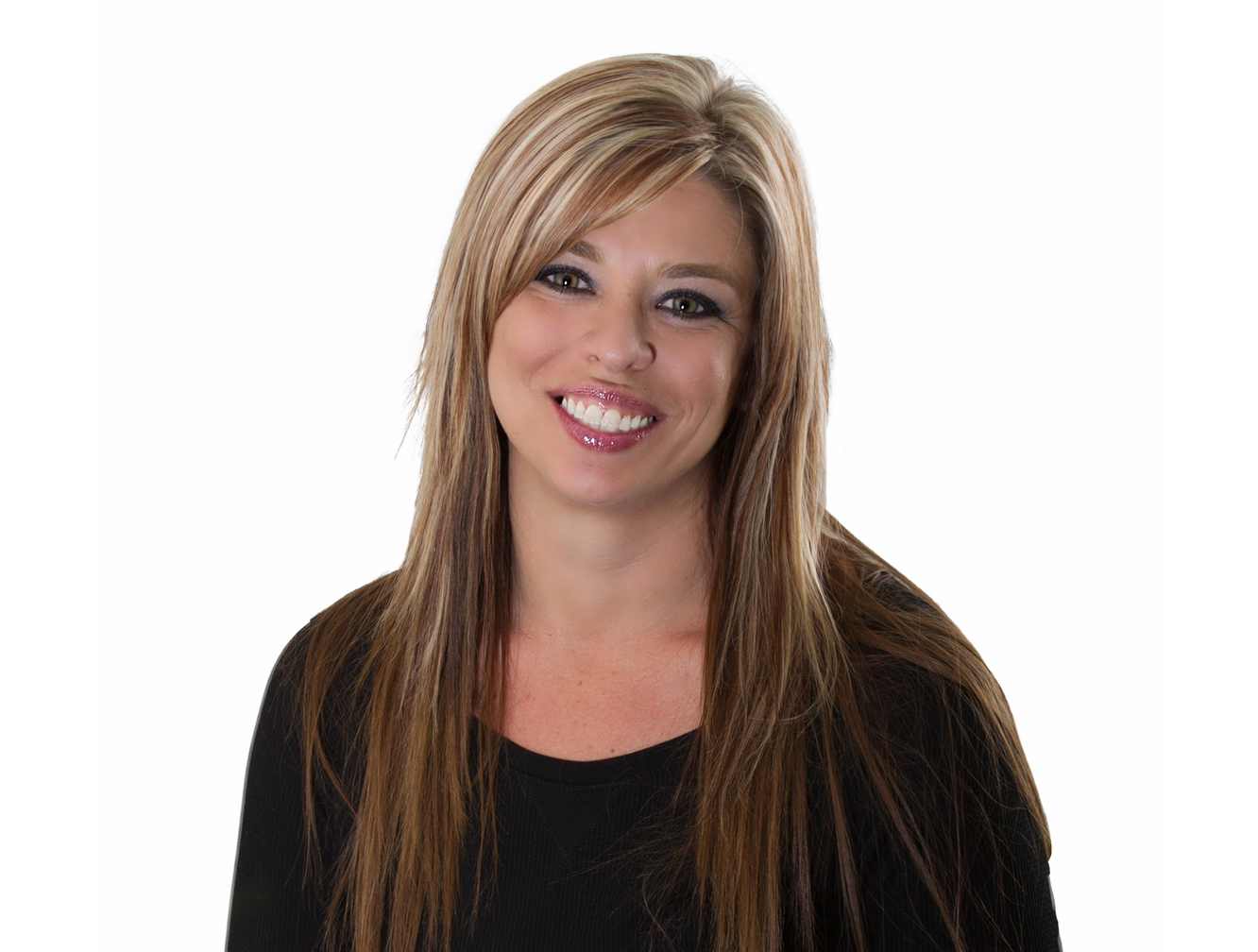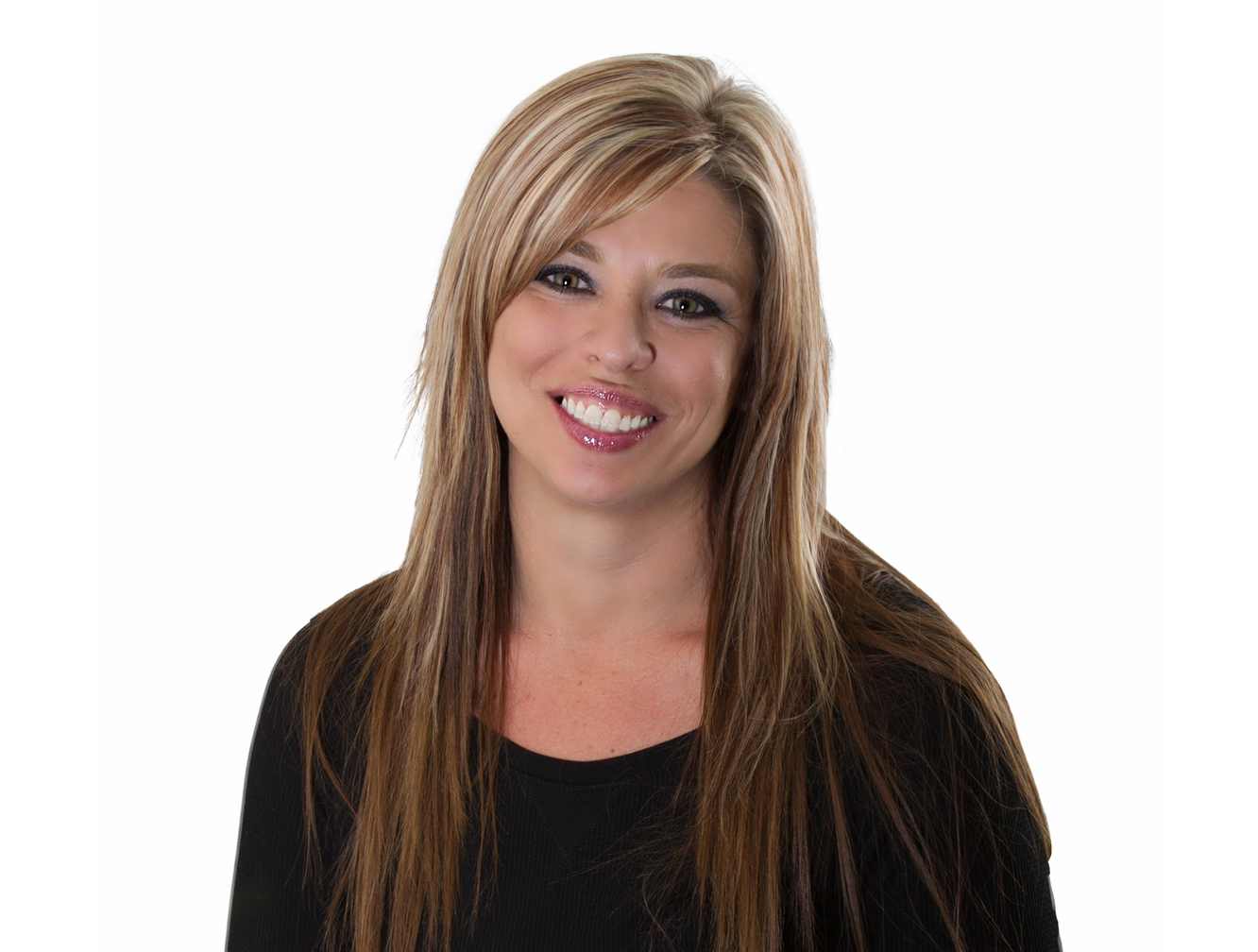 Brandi Walters has been with National First Response since 2014 and has 10+ years experience in the restoration industry.
She's cool under pressure, and always ready to make the right decision even in a fast-paced environment. Brandi was born and raised in Arizona and enjoys spending time outdoors. Brandi is a proud mom of two sons. She and her husband Eric are also parents to four fur babies. She enjoys spending time with her family, going out for Mexican food, and crafting.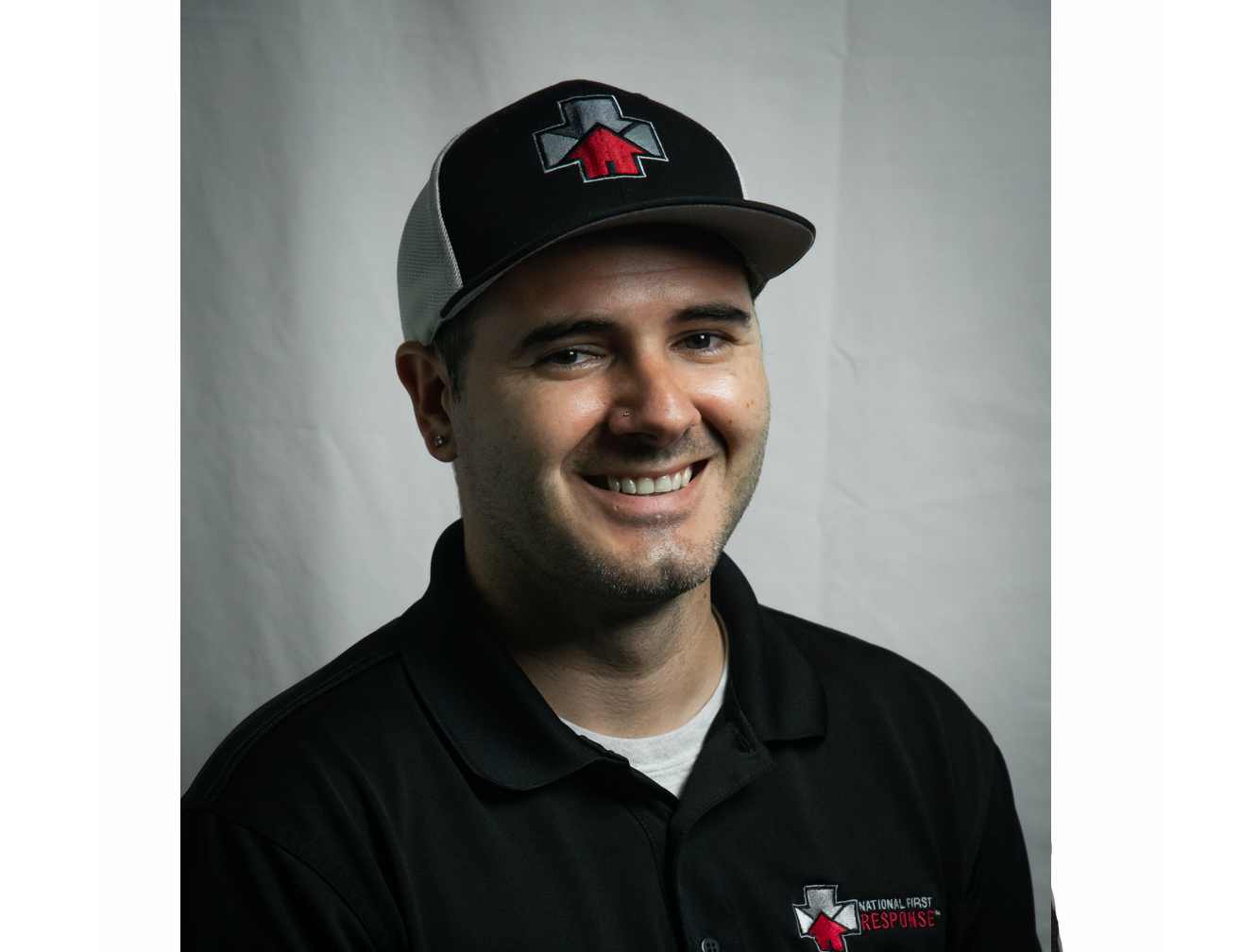 Vinnie has nine years' experience in the restoration industry. He first began working in the field of asbestos and lead remediation, where he became a well-rounded expert in emergency mitigation.
He has been an integral part of the team at the National First Response since 2015. After several years in the field as a lead mitigation tech, he was promoted to Mitigation Manager. He takes pride in being able to assist our homeowners during fire and water emergencies quickly and correctly so homeowners can have less stress during stressful times.
In his free time, he enjoys spending time with his wife and three sons.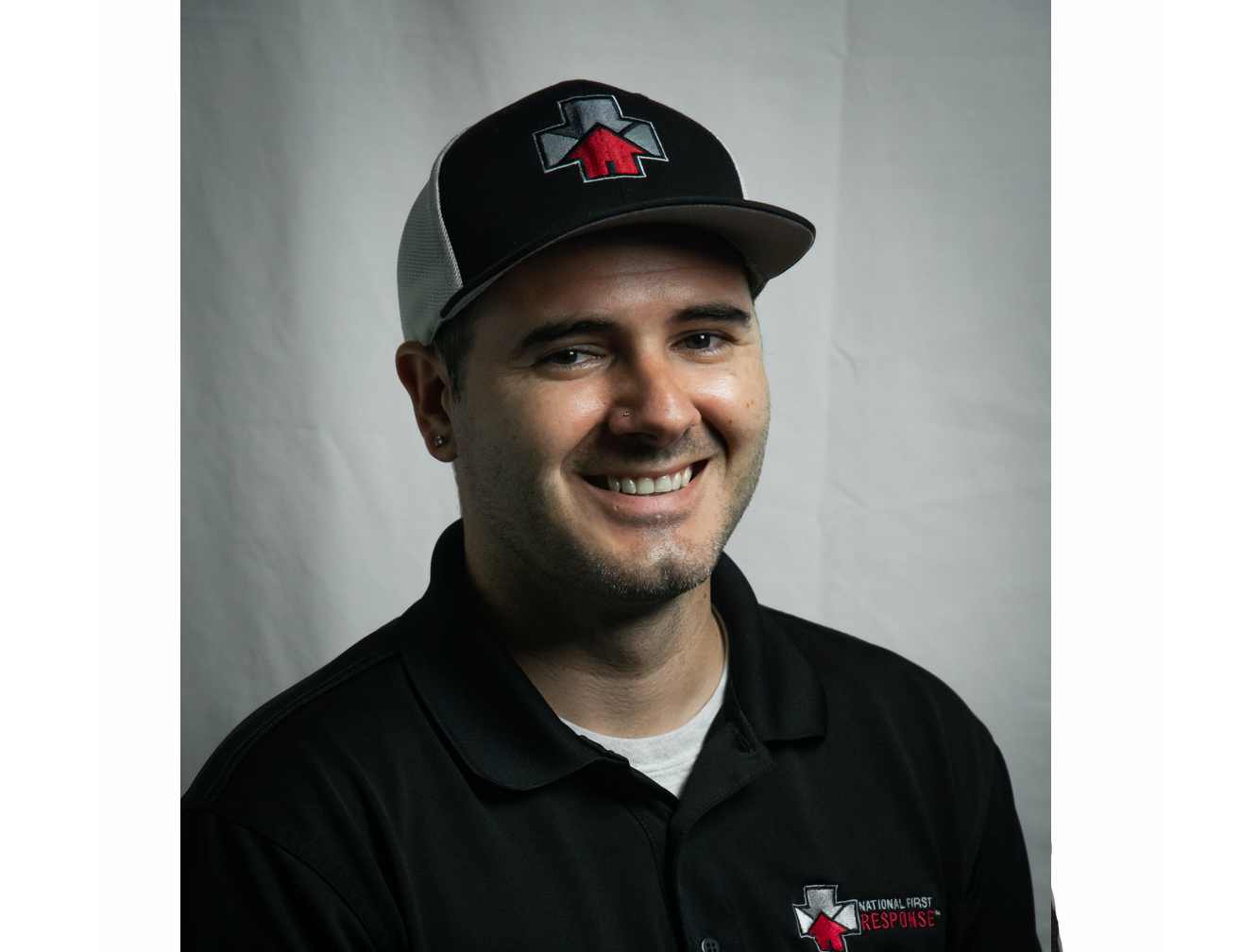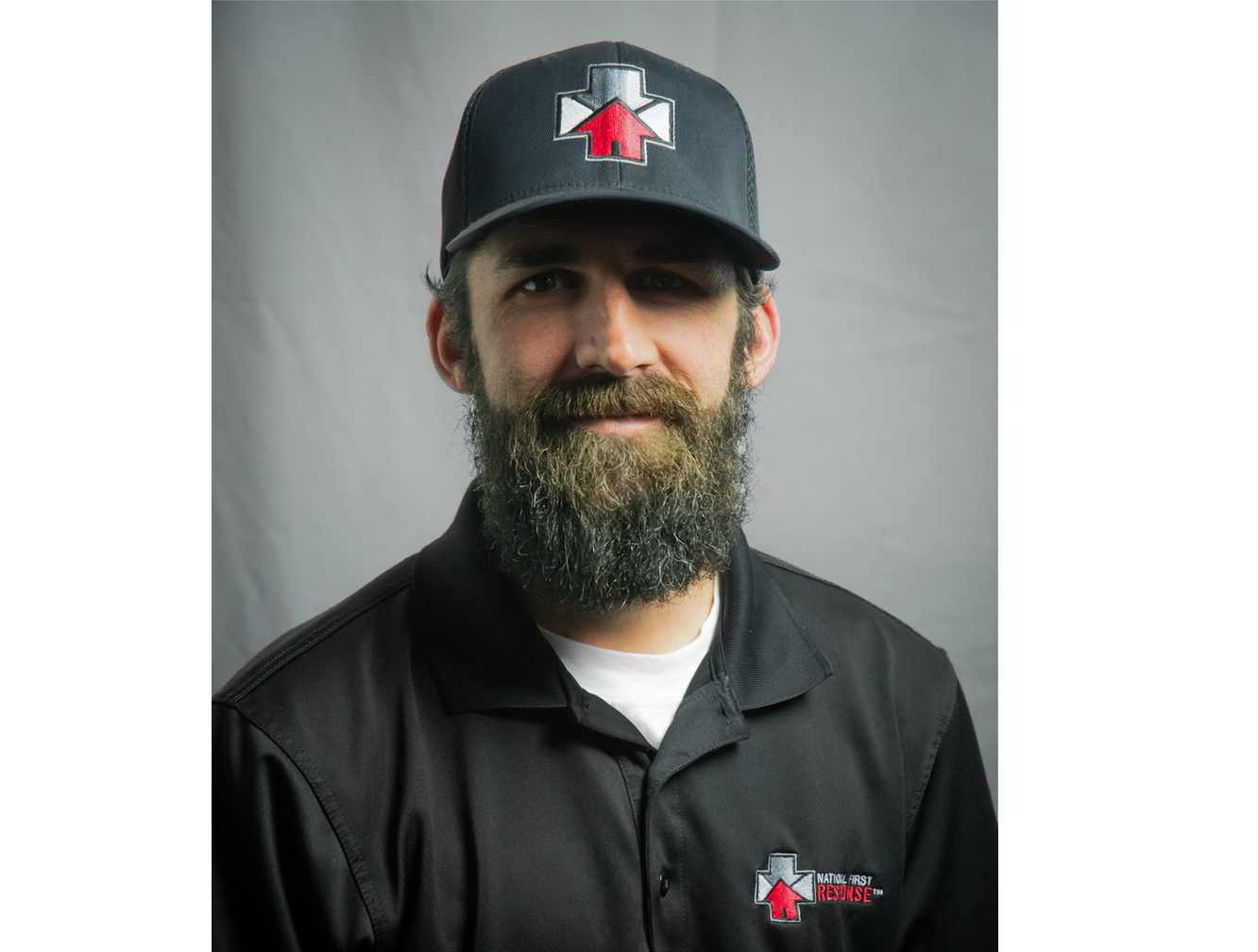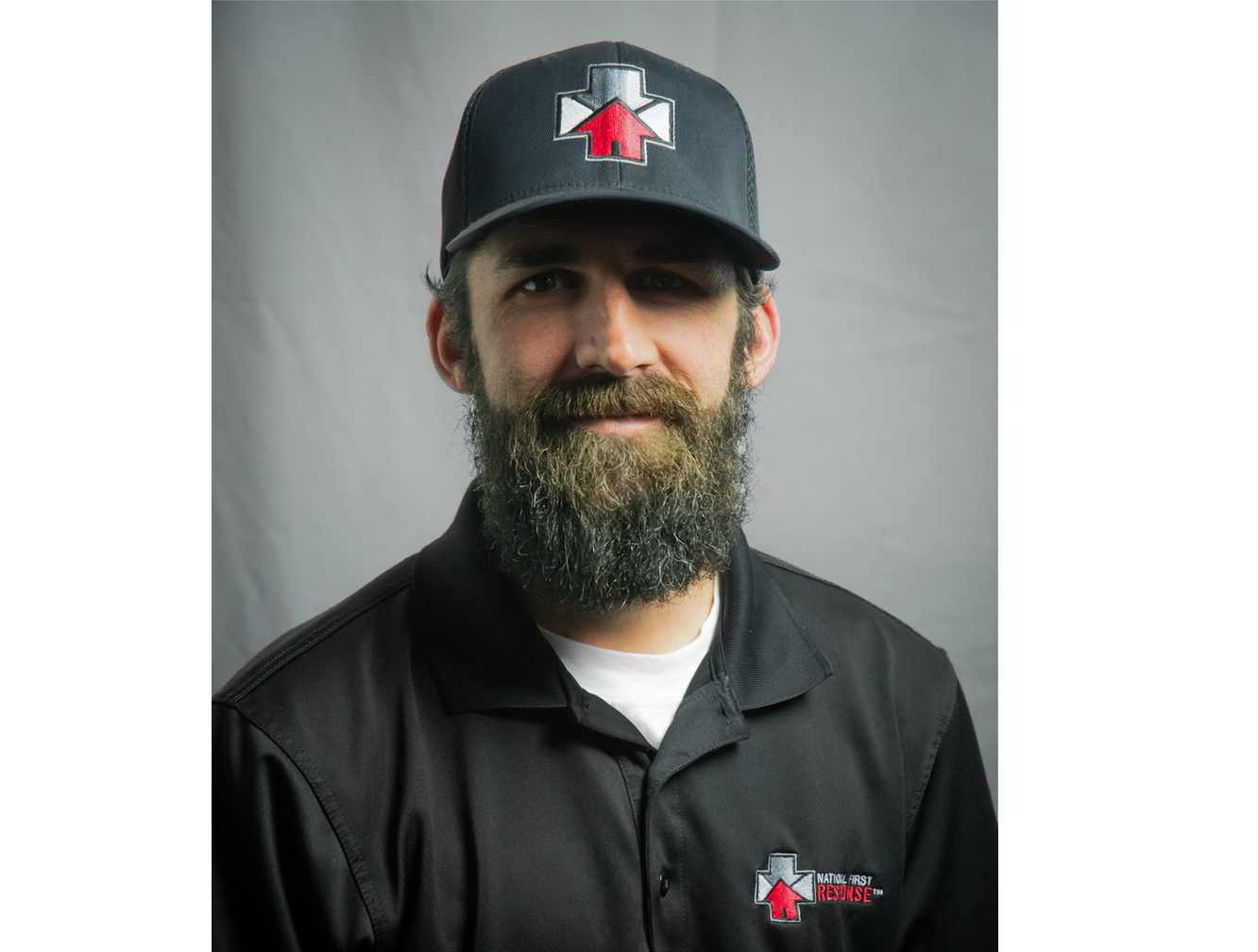 Eric currently manages anywhere from 30 to 100 projects at a time, that is not a typo. Eric is responsible for about 2.5 million in gross revenue annually at National First Response.
Eric Walters is a rare breed in his generation. Eric grew up in California where he honed his skills in all facets of construction. With his attention to detail, he has become a master trim carpenter and cabinet installer. There really is nothing Eric cannot do related to construction.
He came to National First Response in 2013 where he was utilized in the field for a few years. His people skills are equal to his construction ability, which led him to a promotion to project manager. With Eric's self-starter mentality and his desire to learn he quickly adapted to his new position.
When Eric isn't working, he enjoys training and hunting with his three dogs and spending time with his wife Brandi and two sons.