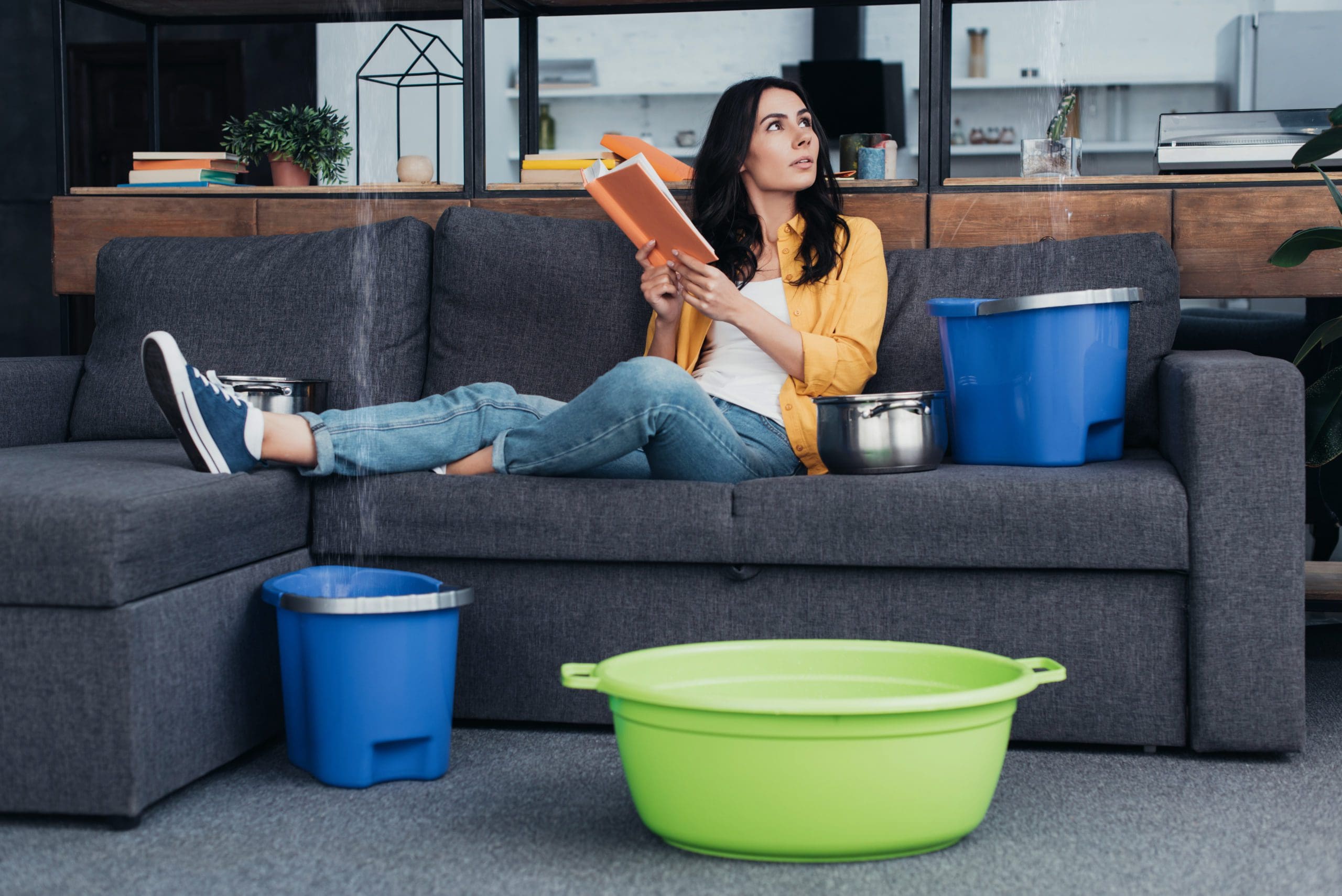 What To Do If You Have A Water Leak
It's easy to feel overwhelmed when water damage from a water leak affects your property. If your pipe just burst and your basement is overflowing, or your faucet has been leaking for weeks without you knowing it, you may be scratching your head, wondering what to do next.
Of course, aside from just stopping the water leak, proper clean-up and remediation is essential to prevent further issues. But first, it's crucial to determine what kind of water leak you have in order to know what to do.
Determine the Kind of Water Leak You Have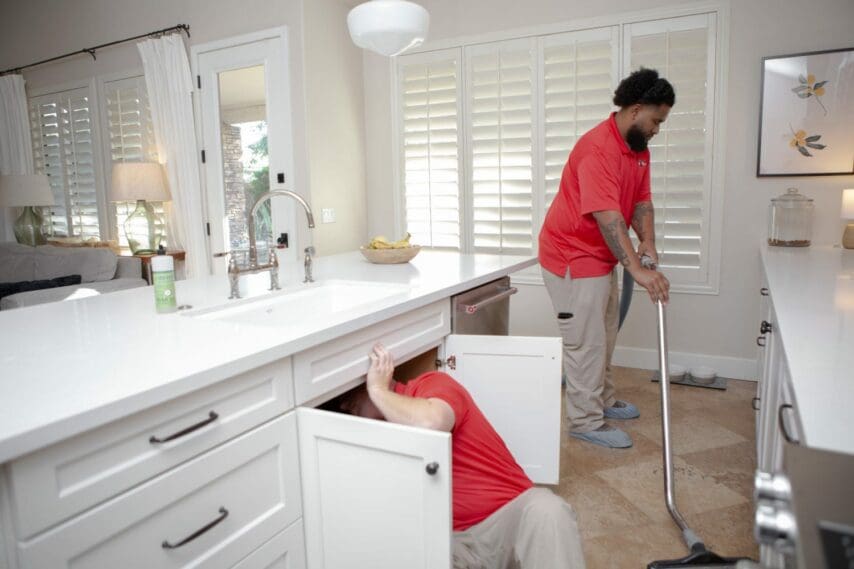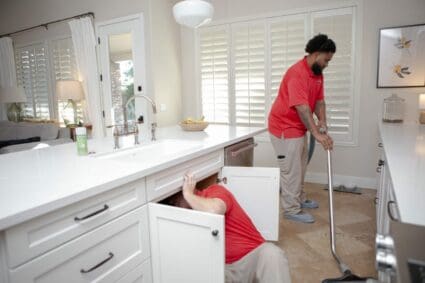 Non-Damaging, But Expensive
Even though they are annoying, these leaks do not usually cause serious damage to your home. Nevertheless, they will take time, effort, and money to fix. It's smart to keep an eye on appliances and under counter tops, where leaks frequently go unnoticed.
Damage Is Minimal, But Will Worsen Over Time
Leaks that cause just minor damage might not seem like a big deal at first, but if ignored, they will eventually lead to more serious issues. Leaks in your wall, a faucet or shower, or a drip from appliances can sometimes go unnoticed for long periods, compounding the problem. These leaks can occasionally happen in your home's riskier spaces, such as a boiler or a water heater.
Significant Damage – Act Now
Leaks that cause significant damage are rather simple to spot because your property is probably being inundated with water. This type of leak may occur as a result of issues like ruptured or frozen pipes, which require prompt care.
How to Deal with Water Leaks
Turn Off Water in Home – Before the leak causes more damage, find your water meter and shut off the water to your house. If at all possible, try to locate the leak's origin on your own. However, you might need to call an expert if you are unable to locate the leak's source.
Clean Up Mess – If you discover the leak quickly enough, it's critical to tidy up the mess right away. Mold and mildew can grow as a result of a water leak and cause further issues in the future. It is crucial to clean anything the water touched as a result.
Wear safety gear, such as gloves, boots, dust masks, and eye protection, if possible, and be mindful of what you are touching.
Resolve Additional Issues – If there's any doubt, involve a professional to make sure the leak has been adequately addressed and to help remove mold and mildew or to fix damaged drywall.
Contacting Your Insurance Provider
Explain what happened to the insurance provider and make sure to record who you spoke with, what you discussed, and when you did so.
Review Insurance Policy – Before contacting the insurance provider, make sure your insurance policy covers water damage.
Keep a Record of Important Information – It's critical to maintain a record of the following details:

The date and place of the water damage
The location of the water damage
The property owner's contact information
Images and/or videos of the water damage · A thorough inventory of the damaged items
Cleaning and remediation budgets
Water Damage Clean Up
Before you do any serious cleanup, make sure you've contacted the insurance company and they've evaluated the damage. (To read our article on why water damage happens even in Phoenix's dry weather, click here!)
Safety First – To lessen the risk of damage or infection, wear rubber boots, rubber gloves, dust masks, and rubber boots.
Cut off the power – This is crucial in cases where the flood extends above the outlet line. Depending on how far away the circuit breaker is, you might need to call an electrician.
Clean and Air Out – Clean and air out anything that has come into contact with standing water. To aid in drying out the area, open windows and doors, run fans, and turn on dehumidifiers. Professional remediation experts can bring in top-notch equipment to make sure this is done thoroughly and efficiently.
Prevention – A leak detection and automated shut-off system can send notifications to your computer or mobile device when water use is unusual, helping you to prevent damaging or even non-damaging leaks.
National First Response to the Rescue
Our plumbers ​​operate in accordance with industry standards and local building codes. We are also a full scale restoration company with the manpower to remediate the resulting water and restore the damage it caused. From mold detection to drywall, flooring, cabinets, paint and trim, we are Arizona's first choice in water damage.
Affordable Rates
24/7 Emergency Response
Free Damage Assessment
Deductible Financing Available
Bonded, Licensed & Insured
Locally Owned & Operated
Even if your water damage is not covered by insurance, National First Response offers affordable rates and payment plans that allow you to restore your home to its pre-storm condition.