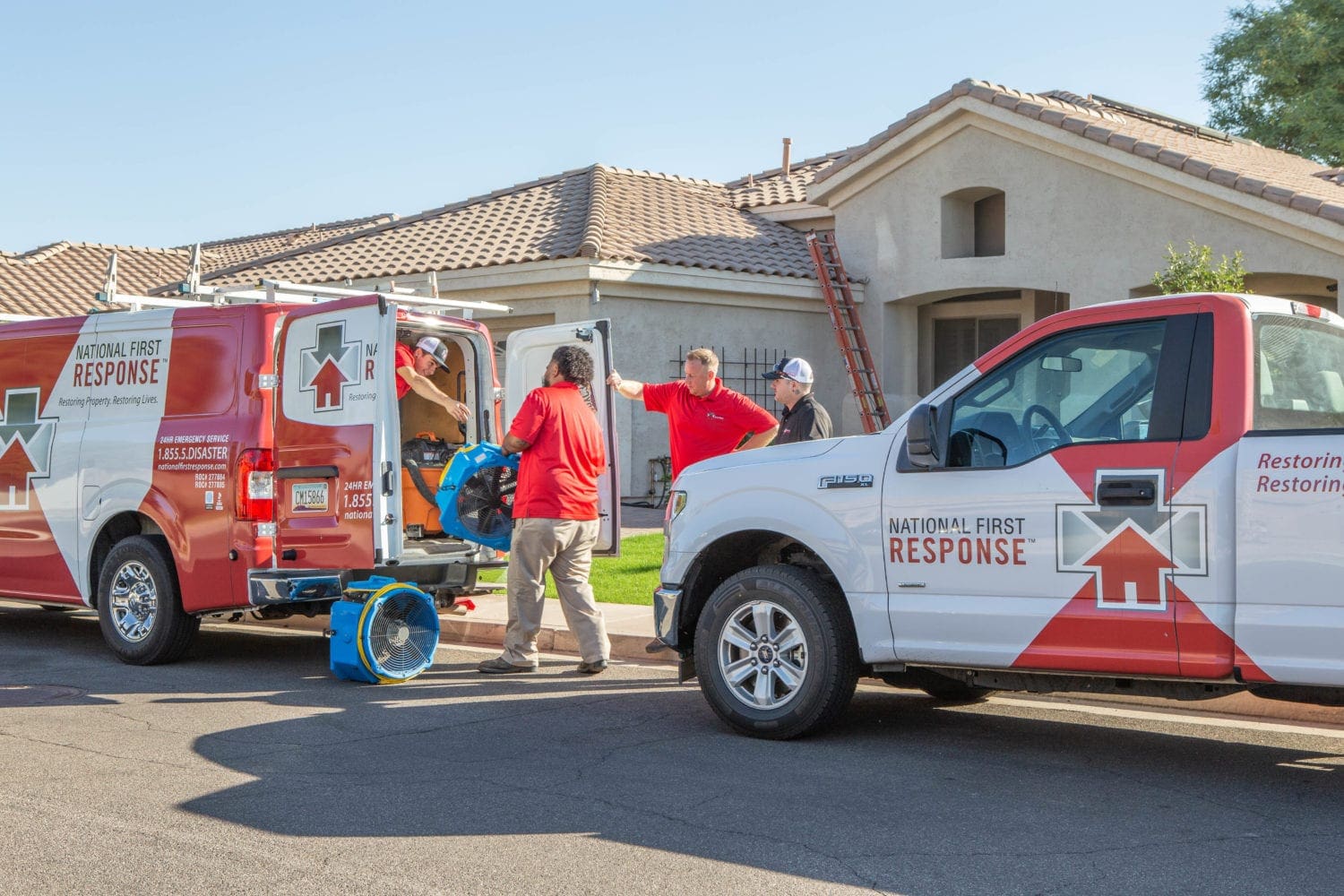 What to Do if Your Home Floods
Although it seems unlikely, Arizona homes flood far more often than most people expect. Here we outline some simple steps to take in the event your home floods from an unfortunate event such as bad weather, a burst pipe, or broken appliance.
Firstly, stay calm. While a flooded home is overwhelming, a few proactive steps can mitigate the damage and help you get things back to normal as soon as possible. Even better – the assistance of a home restoration company that specializes in water damage can lighten your load and ensure the least possible disruption to your life.
What To Do If Your Home Floods
Turn of the power
If you can safely switch off the power, do so. However, it is unwise to walk through water to get to the electrical panel. In addition, if you observe your walls or floors sagging, avoid entering your home as they can buckle.
Turn off the water
To minimize the amount of water affecting your home, it is essential to turn off the water main if the flooding is caused by a plumbing problem.
Prioritize safety
Floodwaters can contain germs, parasites, filth, and debris. Furthermore, it can be difficult to see what's below you when water is clouded . Protect yourself by wearing rain boots and waterproof gloves before reacting to water damage.
Get in touch with your utility providers
Electric, gas, and water lines can all be damaged by flooding. If you suspect any of those lines have been damaged, immediately contact your utility companies to report the problem.
Contact your insurance company
Notify your homeowners insurance company of the flood and set up an appointment with a claims adjuster. Depending on what caused the flood, your policy's coverage may differ (i.e. a natural disaster, a faulty dishwasher, etc.).
Document the damage
When you file a claim with your insurance company, you'll need to provide documentation of the damage. Well-lit images and videos can be useful at this stage. Remember to take photos and video of both structural and personal property damage.
Remove any standing water and begin the drying process
Ventilation is crucial at this point. To help your home dry out faster, open the windows. Use fans to circulate air and eliminate moisture once you've determined that using electricity is safe.
While buckets and mops may remove water, a wet-dry vacuum will do it much more quickly. Although these can be rented from local hardware stores, many people prefer to leave the clean up to professionals – who have a range of top notch equipment that will ensure that the clean up is both thorough and effective.
Speak with a reputable restoration services provider
Working with a contractor who is ethical and upfront about their business operations is critical during a stressful scenario. Opting for a company that is both trustworthy and experienced is vital.
Address mold issues as soon as possible
According to FEMA, mold can grow within 24 to 48 hours after water exposure, so it's critical to take precautions against it following a flood. Mold cleanup services provided by a restoration firm can be quite beneficial in combating mold and preventing further growth.
Common Flooding Sources
You don't have to live near a body of water to have a "flood" in your Arizona home. Home flooding can be caused by a variety of issues, including:
Washing machines and dishwashers that aren't working properly
Leaks in the water heater
Plumbing pipes that have burst or broken
Poor drainage during severe rain
Water backing up from clogged condensate drain lines in an HVAC systems
While it is difficult to anticipate all potential flood sources, you may avoid some difficulties by keeping an eye on appliances, ensuring appropriate drainage, and using modern plumbing technology.
Call a plumber that specializes in leak detection if you notice any unexpected activity from your plumbing system or unusually high water bills.
Check for drainage issues around the perimeter of your property, including by the gutters and the foundation. Clean your gutters thoroughly at least twice a year.
If you have a basement, consider installing a sump pump to assist in the removal of water in the event of a flood.
Install a leak detection and water monitoring system to prevent leaks from plumbing fixtures and water supply pipes.
Has a flood caused water damage to your Arizona home? Reach out to National First Response – we are here 24 hours a day, 7 days a week to ensure a quick cleanup, prevent further damage and return your home to its pristine best, asap.