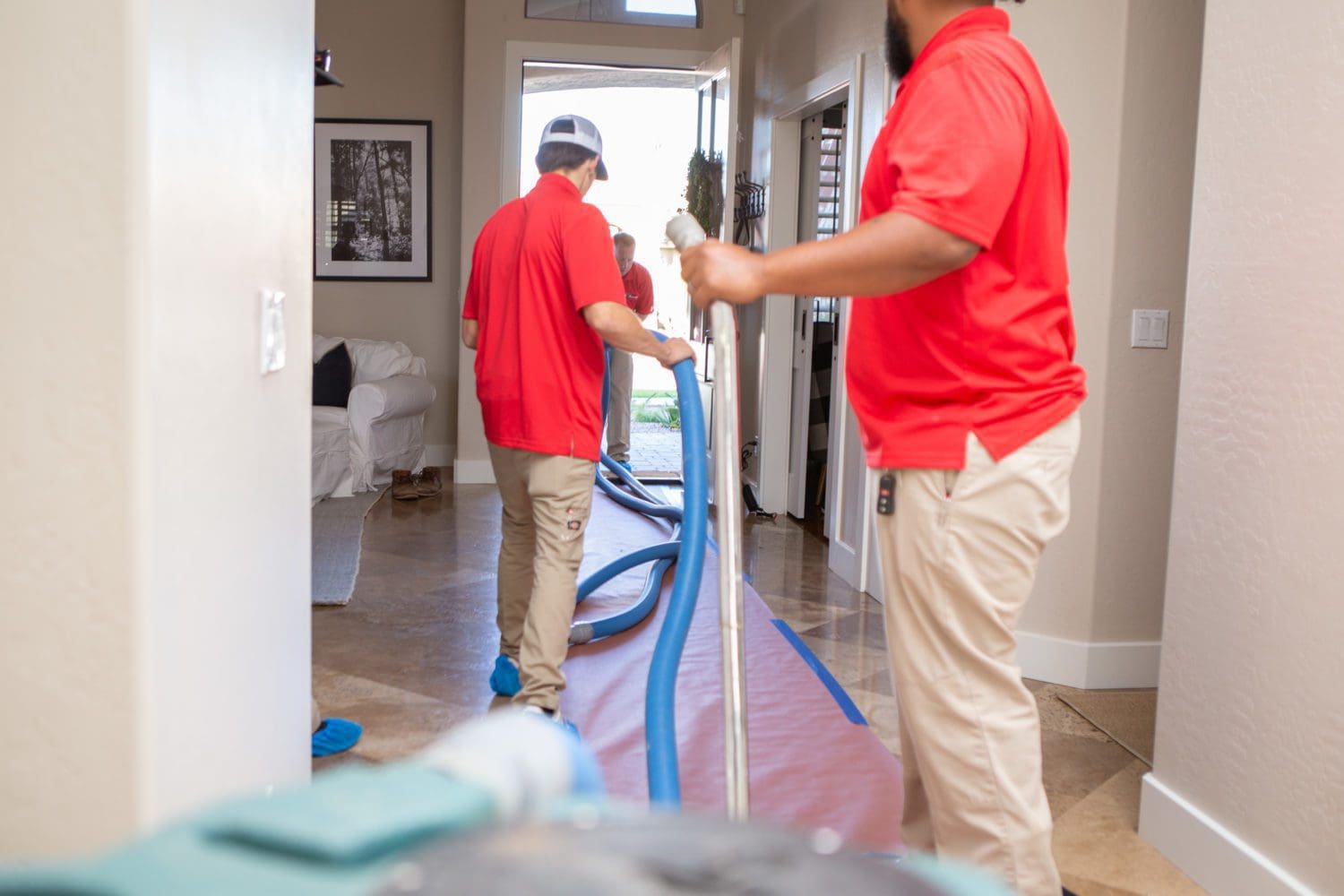 The Purpose Of Water Extraction In The Restoration Process
When your home has been flooded and water damage has occurred, rapid water extraction is required. To prevent further damage or mold growth, water extraction should be done swiftly and professionally.
The distinctions between water extraction, water mitigation, and dehumidification aren't clear to many homeowners. These easy tools, however, can make all the difference to a proper cleanup and restoration following a disaster. Here our team offers a quick primer on water extraction—what it is, how to do it, and why it's so essential to the restoration process.
What is Water Extraction?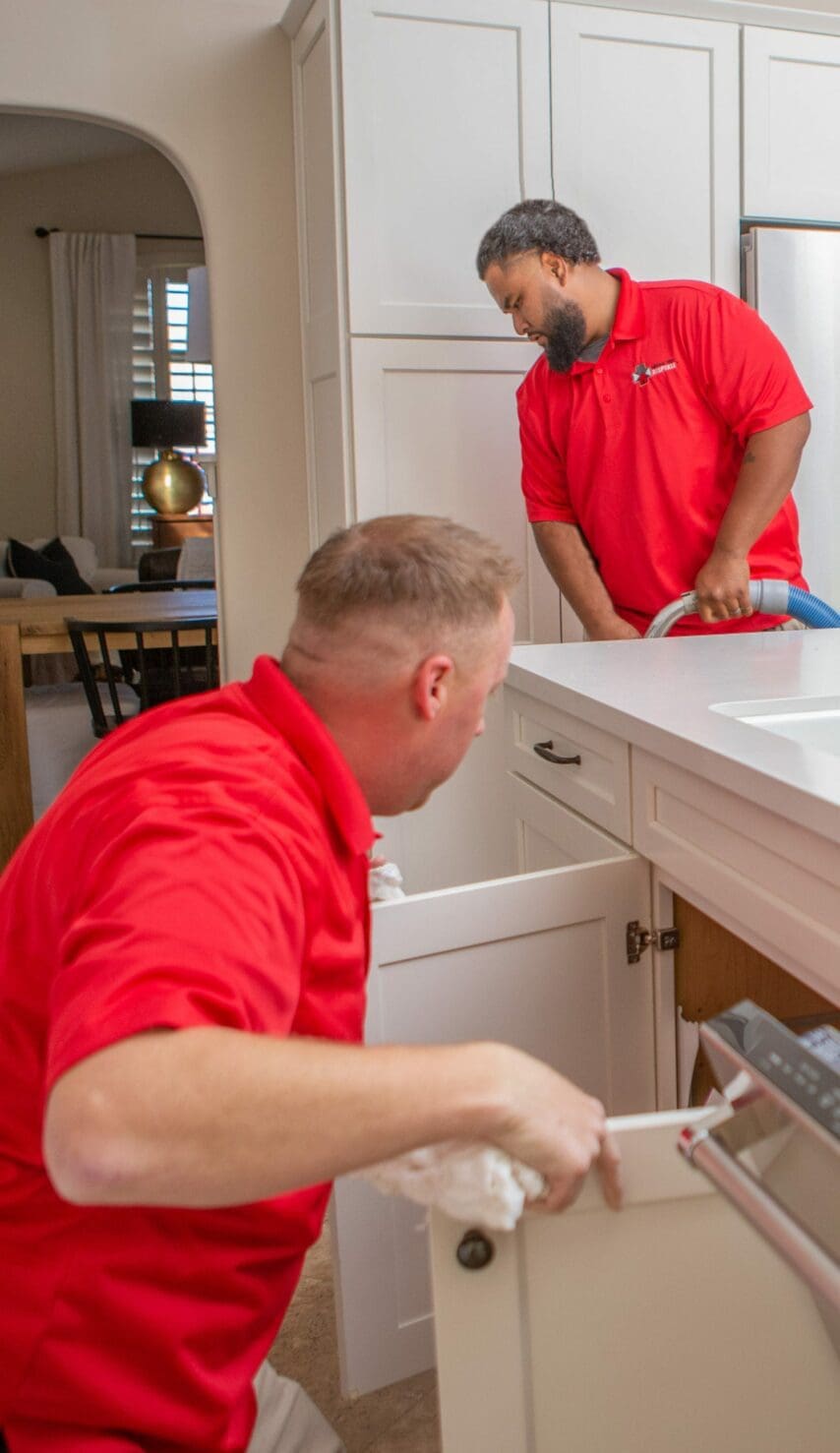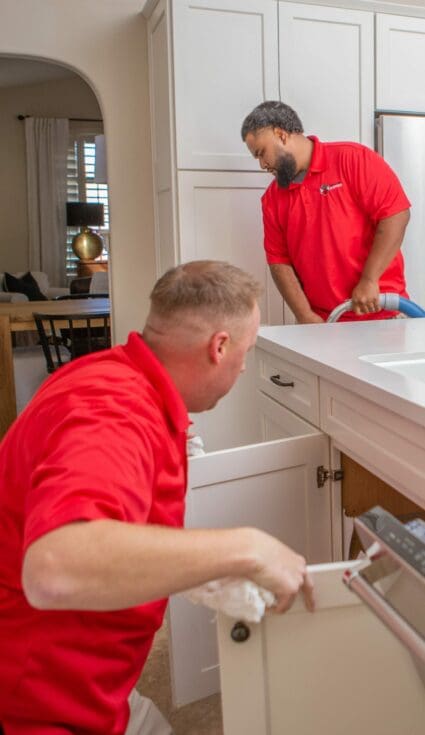 When a flood or water damage occurs—either from bad weather, faulty appliances, or some other unexpected disaster, water extraction is recommended for removing excess water. (To read our article on four common causes of water damage, click here.) Because it's frequently the initial stage in the restoration process, getting it right is crucial. It's a difficult job, given that removing the water normally necessitates an upward flow of water as well as a location to keep unclean flood water.
Water extraction is used in the water damage restoration procedure to limit the potential for serious property damage and the growth of black mold. For the best outcomes, experts will stop the flow of water, examine the water's cleanliness, and remove both visible and non-visible water as rapidly as feasible.
Professionals typically use hoses and accessories to pump water into a van with a water storage container. This procedure can take anywhere from a few hours to a whole day. The amount of the water damage may necessitate more work on the back end to discover the cause of the damage and the best way to eliminate hidden water pockets.
Extraction vs. Mitigation of Water
Water extraction is the process of extracting water from a structure, whereas water mitigation is the process of removing all unsalvageable elements from the structure to lessen the overall cost and impact of the damage. Both extraction and mitigation are best handled by a good water damage restoration business. Optimal results are achieved when mitigation is carried out right after extraction. In the process, the property is stabilized, and many headaches are avoided.
Water Extraction Techniques
Water extraction, as mentioned, is a time-consuming and labor-intensive process that requires specialized equipment and experience. Your water damage restoration crew will spend time locating the source of the excess water and determining what caused the leak or flood. Your expert will also look for any potential safety issues, such as plugged-in appliances or electric plugs. They will disinfect and sterilize the area after pumping out the surplus water, as water damage always leaves traces, which can be potentially hazardous and cause expensive repair work. The home must then be dehumidified. Dehumidification is a procedure that many DIYers either overlook or neglect entirely. This final step ensures a thoroughly dry environment and prevents mold growth behind damaged walls or beneath wet flooring.
Why National First Response?
National First Response is a residential and commercial emergency provider offering a broad range of emergency and non-emergency services. Whether it's water or mold removal, or repairing floodwater damage to property, we fully guarantee every remediation and restoration job we do.
Our plumbers operate in accordance with industry standards and local building codes. We are also a full-scale restoration company with the manpower to remediate the resulting water and restore the damage it caused. From mold detection to drywall, flooring, cabinets, paint, and trim, we are Arizona's first choice in water damage.
Affordable Rates
24/7 Emergency Response
Free Damage Assessment
Deductible Financing Available
Bonded, Licensed & Insured
Locally Owned & Operated
Even if your water damage is not covered by insurance, National First Response offers affordable rates and payment plans that allow you to restore your home to its pre-storm condition.
On Call 24/7 And Onsite Within The Hour
We're here to help. Let us handle the paperwork and insurance claim. Our restoration experts can be onsite valleywide within an hour to restore your home and peace of mind.