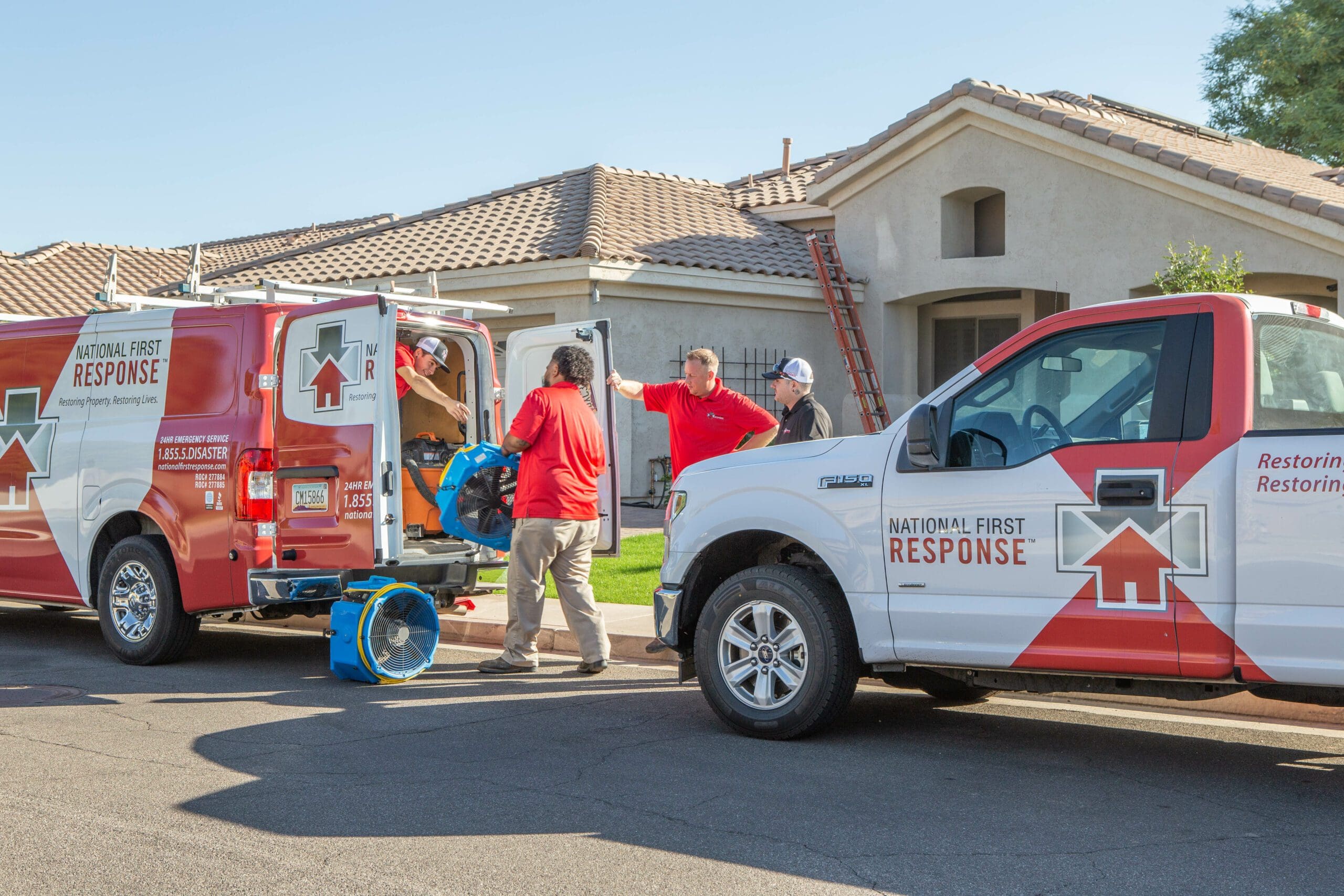 Your Trusted Local Contractors
Expert And Skilled Local Craftsmen
National First Response is great at disaster cleanup, and fire and flood remediation, but also at home construction and remodels. Our trusted leadership team has managed more than $30 million worth of new home construction and remodels. We know the intricate details and vital steps that go into building your ideal home.
Your Essential General Contractor
National First Response offers more than just remediation and restoration services. We are a full-service General Contractor and have a Construction Division tasked with repairing properties that have sustained damaged.
In fact, our high standard of care and professionalism has brought many customers back for their remodeling needs as well! We are your one-stop-shop for both planned and unplanned remodeling projects!
Our expert services include:
Finish carpentry
Trim carpentry
Cabinetmaking
Framing
Electrical
Mechanical
Plumbing
Exterior finishing
Roofing
Flooring
Tiling
Interior finishing
Interior build-out
National First Response Roofing
When you need a professional roofer to protect your home from the storms that will inevitably come, choose a trusted, experienced name. National First Response has built a reputation of professionalism and excellence for home and commercial roofing services throughout the Phoenix area. We're a locally owned and operated business with a relentless dedication to customer service. Our team of pros is here to help with all your roofing needs.
Our roofers have a wealth of experience and the expertise to handle any and all roofing projects. We pride ourselves on fair pricing, convenient appointments, and a job well done.
Restored Property. Restored Lives.
National First Response has restored hundreds of homes damaged by fire, water and wind, which in some cases required rebuilding parts of the property severly damaged by the disaster. In some cases, the restoration process required that the structure be stripped of everything but the framing and rebuilt from there. National First Response has also built homes from the ground up in cases where the property was a total disaster. Check out our gallery for examples of our work.
Experienced And Reliable Technicians
National First Response is BBB-accredited with a team of dedicated technicians to serve the Greater Phoenix, Scottsdale, Chandler, Mesa, Gilbert, Queen Creek, Ahwatukee, and surrounding areas. With decades of experience, we understand the commitment, skill, and customer service necessary to restore your family's property and sense of security.
Look no further for Arizona's most trusted restoration specialists:
Affordable Rates
24/7 Emergency Response
Free Damage Assessment
Deductible Financing Available
Bonded, Licensed & Insured
Locally Owned & Operated
Whether its an emergency or just general home improvement, our team has your back. Get in touch today to see how we can help!